Reacho_Header
Our society has fixed scales when it comes to judging a girl's character and the hypocrisy is such that the drink in your glass defines if you come from an 'achchha ghar'. When prevention is better than cure, when you can have opinions but cannot voice them, for certain questions can remain answerless and certain concerns can conveniently be ignored.
Adv Deepak Sehgal stretches slightly beyond the grounds of right and wrong. Want to see what reflects in the mirror when kept in front of our society? Here are times where Mr. Sehgal saves the day like a superhero without a cape:
1. He creates a rulebook for the 'safety of girls' and mind you, these rules are made by the two-faced, so-called sophisticated and educated folks of society.
Source: indianexpress
Because hypocrisy is a synonym of 'duniyadaari'.
2. He objects...when the witness "overacts":
Source: ibtimes
Amidst all the court drama he brings forth the manipulating story of one of the witnesses by objecting to his skills of storytelling. Now, wouldn't you want your knight to read people and their minds?
3. He asks a girl about her virginity in open court:
Source: indianexpress
However strong this may sound mind you, his tone is neither judgmental nor demeaning. The only point he puts forward is that she should not be ashamed of her sexuality. She must take a stand with her head on her shoulders.
"Answer in Yes or No, do not shake your head Miss Arora!"
4. He explains the reason behind 20 missed calls on your phone from your home when the clock strikes 9:
He bluntly puts forward the thought of the neighbourhood aunty peeking from her window when he says, "Yahan ghadi ki sui character decide karti hai."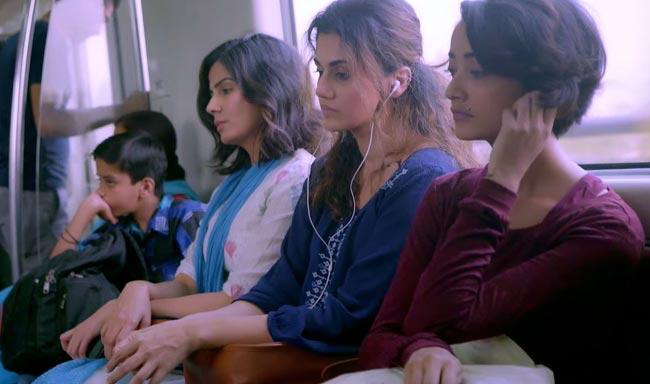 Source: thehansindia
5. He explains that there are no hidden intentions behind a girl's "NO":
Source: bollywoodlife
"Na sirf ek shabd nahi …apne aap me ek poora vakya hai."
6. For he knows how to love!
Source: jfwonline
I rest my case Your Honour!
Title image: trendinfo
Like our Facebook page to read more!
You can also download Reacho app on Android or iOS to get interesting stories at your fingertips.