Reacho_Header
It indeed is the highway to the dangerzone!
For almost 30 years after its release, people still admire and quote Top Gun. Thanks to this movie we still can motivate our inner Maverick and get ourselves a "wingman".
Here are 9 best quotes from the cult film you end up quoting among your fellas:
1.
2.
3.
4.
5.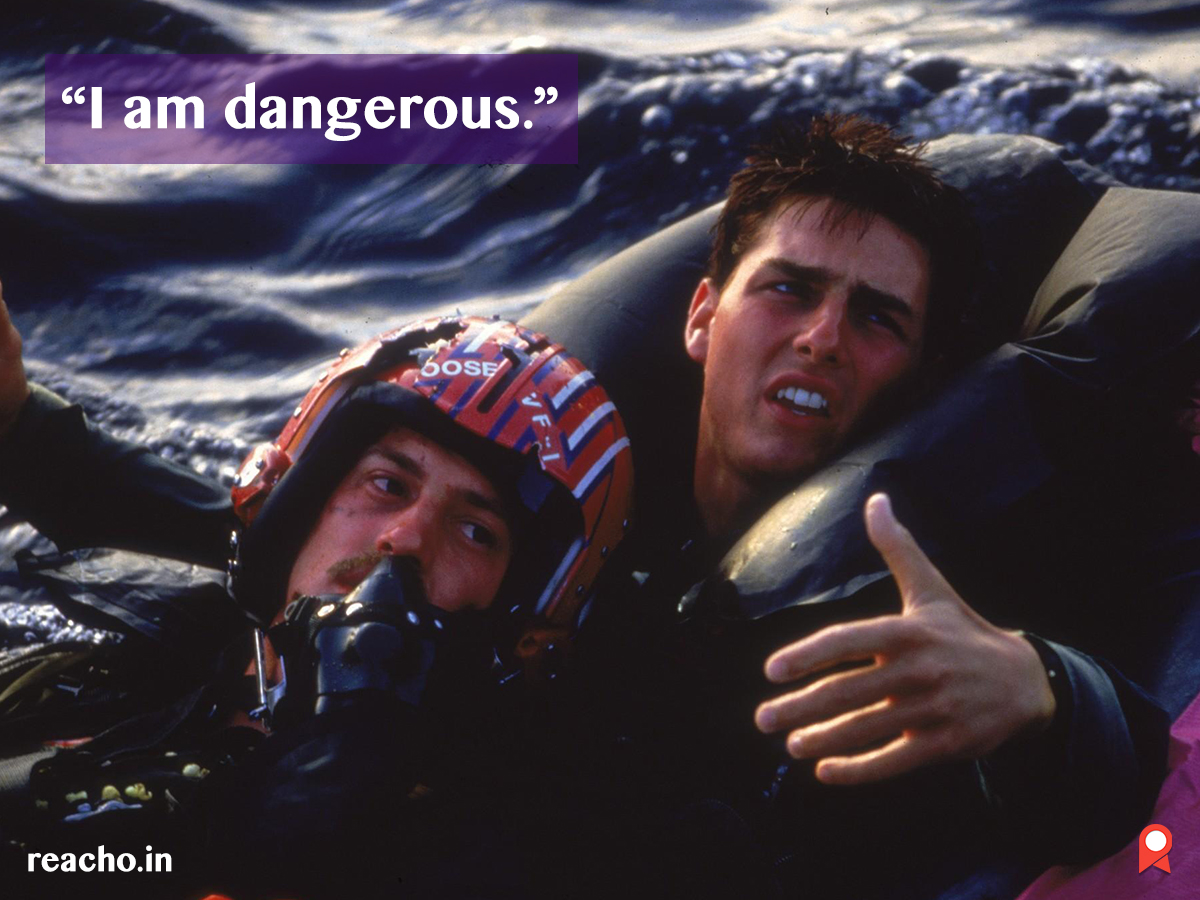 6.
7.
8.
9.
Like our Facebook page to read more!
You can also download Reacho app on Android or iOS to get interesting stories at your fingertips.