Reacho_Header
Rishi Kapoor and his not-so-welcome tweets are just too much to take. Rishi has now added a controversial post on Twitter which has brought him into fresh problems.
Advocate Adil Khatri, the secretary of an NGO namely 'Jai Ho Foundation' submitted a written complaint to Mumbai Cyber Police after the actor posted an obscene image of a child on his Twitter handle.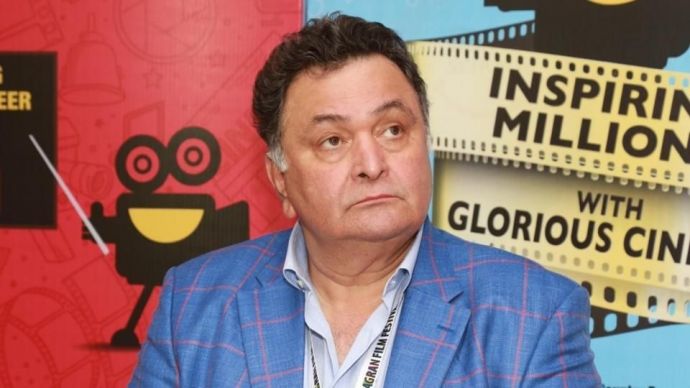 Source: Hindustan
Khatri stated, "We would request you to immediately register a FIR against actor Rishi Kapoor under relevant sections of POCSO (Protection of Children from Sexual Offences) and IT Act for posting an indecent, nude and vulgar picture of a minor child on his Twitter account @chintskap".
The statement reads, "Rishi Kapoor has more than 2.6 million followers on Twitter account. This means this pornographic image material got circulated to more than 2.6 million people. There are more than 66 retweets and 476 likes as of now on this indecent image".
Source: News
According to some media reports the Cyber Police station of Bandra Kurla Complex, Bandra East registered the complaint.
"We have filed a complaint with Mumbai Police Commissioner, Mumbai Cyber Cell and Ministry of Woman and Child Development against actor Rishi Kapoor for posting nude and pornographic image of a child on his Twitter account @chintskap," the Indian Express repotted quoting Adil Khatri.
Source: Bolywood
"We don't know who the child in the picture is, but it is offensive as the child is naked and a headphone has been stuck into his private parts," he added claiming that Rishi Kapoor has been playing with cyber laws for too long, and now someone needs to teach him a lesson.
Rishi Kapoor is yet to react on this latest issue.
Title Image: Hindustan
---
Like our facebook page to stay updated. You can also download Reacho app on Android or iOS to get interesting stories at your fingertips.