Reacho_Header
With food porn trending all around the world, the restaurants which serve such food are now trying their hands on playing with the serving pattern of it. In an attempt to become a 'hipster', these restaurants have taken food presentation to all a new different level. Look for yourself:
1. The Goblet of Scotch Egg
2. All under one roof, quite literally!
3. To eat or to drink, that's the question
4. A wholesome breakfast served in a shovel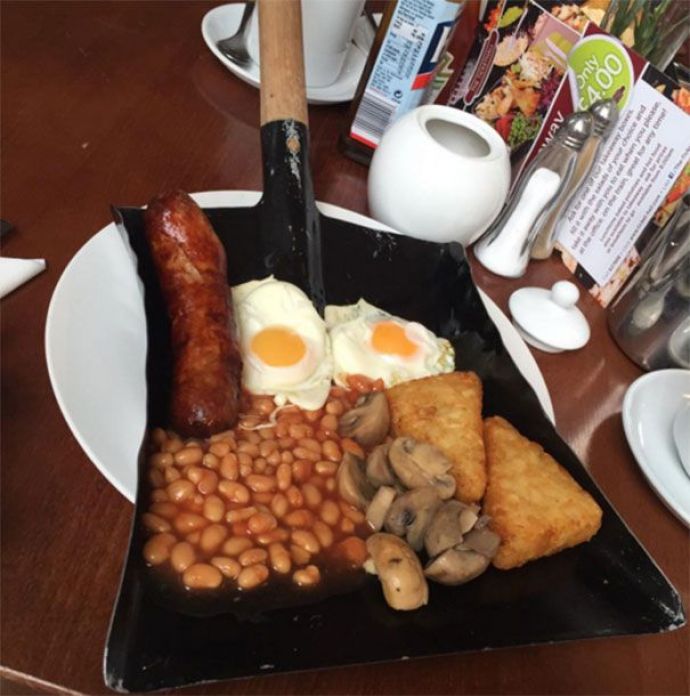 5. Salad rimmed with an upside - down glass
6. A bookshelf arranged with cookies, breads and pastries
7. Food on wheels, literally
8. Is the juice made or do reswe need to take the efforts?
9. Meat slices sprawled over the skirt
10. A golden chair for placing a sliced strawberry!
Information source: boredpanda
Image source: boredpanda
---
Like our facebook page to stay updated. You can also download Reacho app on Android or iOS to get interesting stories at your fingertips.