Reacho_Header
What's so unique about the letter "G" you might wonder?
So here's a fun activity for you. Try looking at the lowercase of the alphabet G and tell us what according to you the correct form is?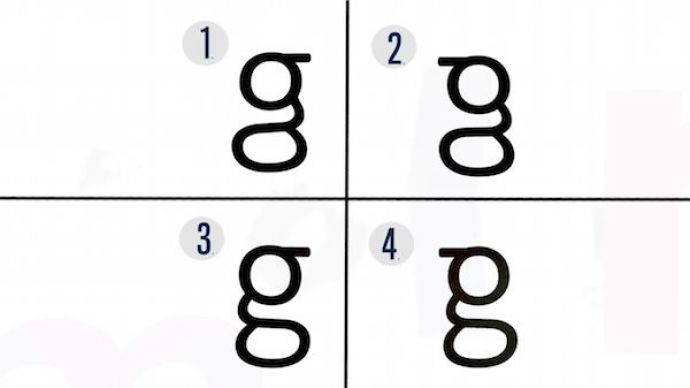 Confused fellas?
This experiment was done at John Hopkins University by the research team and was published in this week's Journal of Experimental Psychology: Human Perception & Performance. The experiment turned out to be a fun. It hit the nail on the head when it was found that many participants failed to identify the lowercase of 'G'.
Well, if you have a notepad and a pen nearby, then try drawing the lowercase 'G' yourself. Unfortunately what we've been taught in our schools isn't really helping us now!
In the experiment, the participants were asked to choose one from the four options and interestingly they all thought they picked the right one. Cognitive researchers from Johns Hopkins University explained the reason behind it in the following video.
Figuring out what the right answer is? Well, here it is!
Information and title sourced from deisgntaxi
---
Like our facebook page to stay updated. You can also download Reacho app on Android or iOS to get interesting stories at your fingertips.