Reacho_Header
Well, punishments needed a change in definition and approach and thus this Prison was created! You read it right, the posh furniture, facilities and recreation resources is not some high maintenance flat or mansion it is the Halden Prison.
This second largest prison in Norway was created in 2010 to stimulate life outside prison. It is also a recipient of Arnstein Arneberg Award and was built over 10 years at a cost of 1.5 billion.
Source: cavemancircus
Well, the creation was not some cake walk. The Department of Justice at the Norwegian Directorate of Public Construction and Property organised a competition for building designers. The winners, a Danish group Erik Møller Architects and the Norwegian HLM Arkitektur were then given this Herculean task.
Source: cavemancircus
The government believes that "the smaller the difference between life inside and outside the prison, the easier the transition from prison to freedom."
All aspects of the prison's design aim to avoid psychological pressures, conflicts, and interpersonal friction.
Source: cavemancircus
For music is a therapy in itself!
Source: businessinsider
And some books introduce humans to a new world!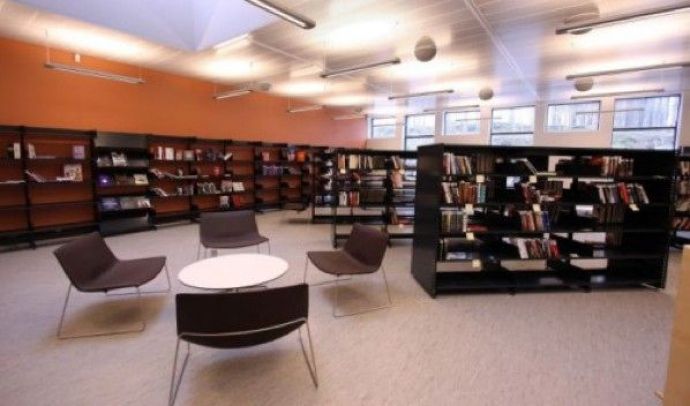 Source: toptenstore
And a healthy mind needs a healthy body!
Source: cavemancircus
Although smitten by these pictures, make sure you don't commit a crime just to get in there! *wink*
Title image: chinasmack
---
Like our facebook page to stay updated. You can also download Reacho app on Android or iOS to get interesting stories at your fingertips.