Reacho_Header
A man synonymous to danger and thrill, winning hearts, owning his grey shade activities as black as his coal laden eyes and apparently a Robinhood behind the guns! SRK has glued his audience to the release dates of his upcoming movie Raees. His reel life character however is believed to be inspired from the real life gangster and bootlegger Abdul Latif. Here are a few things you must read about Abdul Latif to quench your thirst of curiosity -
Source: indianexpress
Entry into crime
Born in Ahmedabad's Kalupur area, Latif assisted his father in his tobacco shop. He got married and later in hunger for money turned towards crime. He started his new criminal life with Alah Rakha and Mansoor Ali, well known gangsters of Ahmedabad. He learnt the skill of smuggling liquor in Gujrat and developed his own chains.
The Dawood connection
Latif initially was an arch enemy of Dawood Ibrahim and had attacked him several times. Dawood however, escaped safe every time. Later, impressed by his popularity and skills, Dawood called him to Abu Dhabi and extended his olive branch. Latif later ended up working for Dawood with an aim to make his own empire and becoming "Dawood of Gujarat".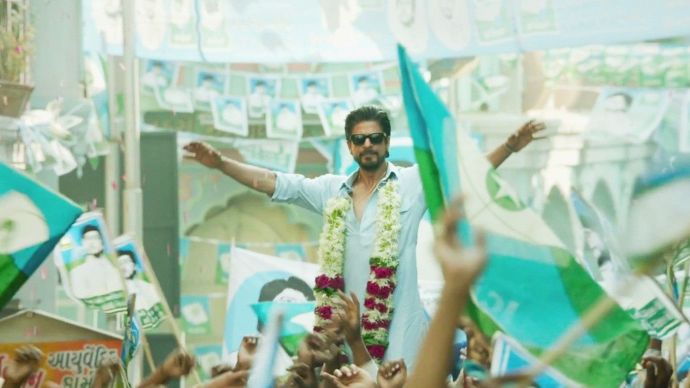 Source: youtube
Political life
Latif is also considered as one of the prime reasons why BJP rose to power in Gujarat. Latif has fought 5 elections and won all of it. He was considered Robinhood behind the guns by his supporters as it is believed that he generously donated his money to the poor.
The bootlegger turned gangster was booked under 97 cases of murder and kidnapping as well as other illegal activities since mid 1990s. He was also believed to be associated with th 1993 Mumbai bomb blast and his connections with the Pakistan Inter-Services Intelligence.
The famous Radhika Gymkhana case
Latif was hatching a plot to eliminate his rival Hansraj Trivedi. During this massacre, he became the first in Gujarat to use the AK-47 rifle in killing 9 people at the gym. The case became a sensation and upgraded Latif's name in the 'Wanted' list.
Doomsday
Latif was arrested at Jama Masjid, Delhi in 1995. He was kept in Sabarmati Jail until November 1997 when he was killed in the police encounter while he was trying to escape the prison chambers.
His life is indeed worth the Bollywood Movie!
Title image: intoday
---
You can download Reacho app on Android or iOS to get interesting stories at your fingertips. If you wish to contribute, mail us at reach@reacho.in