Reacho_Header
It's a gala time for a ₹1 Note as the currency today celebrates its 100th birthday! Introduced on November 30, 1917, the journey of the note has so far observed many transformations in its appearance. Though you'll seldom come across the existence of these notes, there exist few people who took efforts to preserve the note.
As we mark the birthday celebration of Re 1 today, here are some interesting facts of the note, you probably didn't know all this while:
1. The note had the picture of King George V imprinted on it. Although it was discontinued by 1926, the note then got reintroduced during the Second World War with a portrait of King George VI on it.
2. The very first note had a text written on it which read: I promise to pay.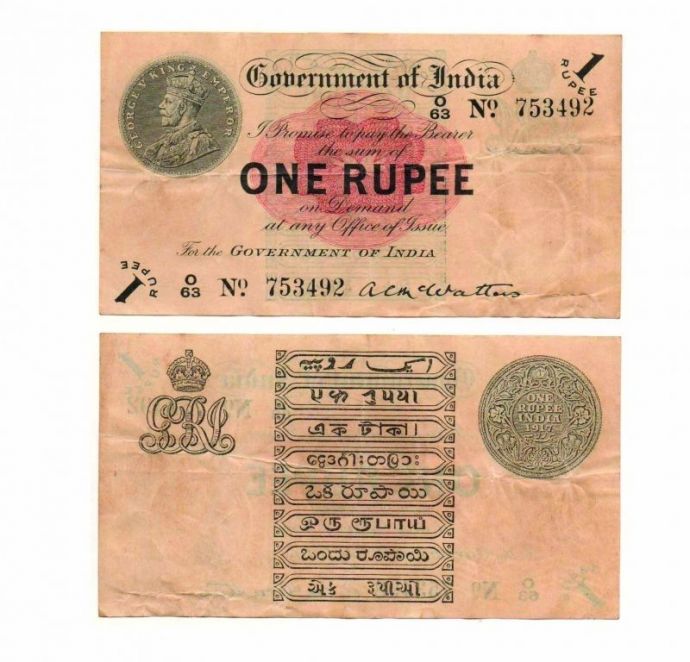 3. Although the notes were being issued by the government of India since 1861, the Re 1 note was launched in 1917.
4. While other Indian currencies hold the signature of the Governor of the Reserve Bank of India. The only note that bears the signature of Finance Secretary of India is One Rupee note.
5. Till the year of 1970, Indian One Rupee note was used as a currency in Persian and Gulf countries like Dubai, Bahrain, Muscat, Oman etc.
6. Post- Independence, in the year of 1949 the note had got a picture of the Lion Capital of Ashoka imprinted, which was later marked as the official emblem of India in 1950.
6. In the journey of 100 years, the design of the One Rupee note has changed 28 times.
Information source: timesnownews, india, ht
All images sourced from timesnownews
---
Like our facebook page to stay updated. You can also download Reacho app on Android or iOS to get interesting stories at your fingertips.