Reacho_Header
A female clerk of the Raipur Railway Division of the South East Central Railway received a charge sheet and transfer order from the authorities after she refused to sing a song with the Divisional Railway Manager (DRM) at a party.
According to a report, the woman- who was appointed under cultural quota- was asked to sing a duet with the DRM at a get-together organized on 16th January, which she refused.
A notice was issued to the employee stating that she couldn't refuse to perform as an employee appointed under the cultural quota. It also said that the woman had disobeyed authorities under Railway Servants (Conduct) Rules 1966 and Railway Servants (Discipline and Service) Rules 1968, and asked for the explanation.
As the notice went viral, railway authorities immediately cancelled the transfer order. However, the state Women's Commission is all set to send a notice to Bilaspur Railway Zone General Manager and SECR Divisional Railway Manager regarding the same.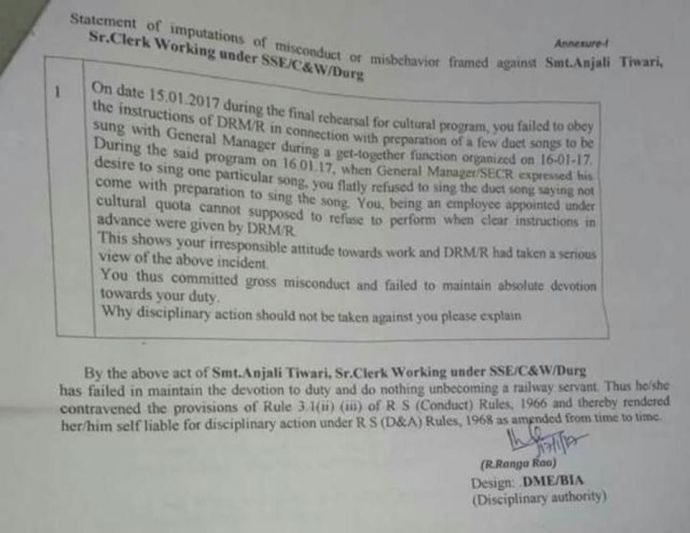 Source: hindustantimes
Title Image: thebetterindia
---
Like our facebook page to stay updated. You can also download Reacho app on Android or iOS to get interesting stories at your fingertips.