Reacho_Header
House of Cards is about evil planning, cruel plotting and shrewd dialogues. Time and again Kevin Spacey proves what makes the Netflix show such a huge hit and the cunning character of Frank Underwood so famous. His one liners have a deep meaning and can be a life lesson in many respects. We bring the you most revered ones here… some can be applied and some should definitely be not:
1. On ruling the world and nature…
2. On the survival of the fittest...
3. On striving hard...
4. On grades and doing well after that...
5. On God and Faith...
6. On keep your friends close but enemies closer...
7. On usefulness and sleep…
8. On thinking out of the box...
9. On situations out of hand…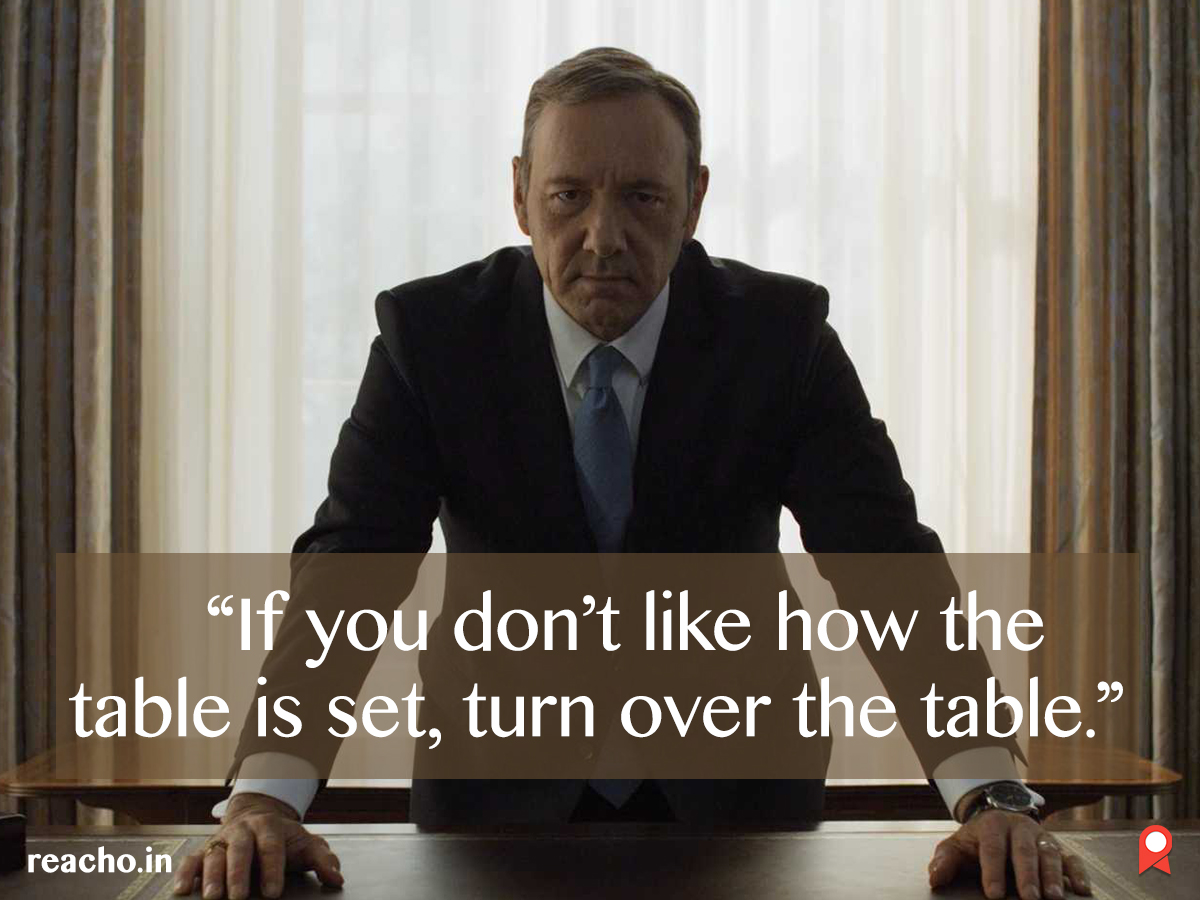 10. On details and faults…
11. On rules and life…
Quotes to reckon with, right?
Title Image: fansided
Download Reacho on Android or iOS to get more interesting stories at your fingertips.
---
Like our facebook page to stay updated. You can also download Reacho app on Android or iOS to get interesting stories at your fingertips.