Reacho_Header
Disney has touched our lives in many ways. From those TV cartoons, we'd tune in every evening to an annual trip to Disneyland. For most of us, childhood would not have been the same without Walt Disney's magic.
But the Disney magic dust has now been dusted over food too. And dumplings at that!
The Hong Kong Disneyland is now serving dim sums that are in the shapes and forms of cute Disney characters. Looking at these Instagram-worthy cute things, all you'll want to do is get awww-ing over it for the longest time ever!
The Crystal Lotus restaurant in Hong Kong Disneyland is the first to bring about these gastronomical delights. And even though one has to order these 48 hours in advance, the wait is 100% percent worth it.
We bring you a glimpse of these 9 cutest Disney dumplings ever!
1) Star Wars Ham Puffs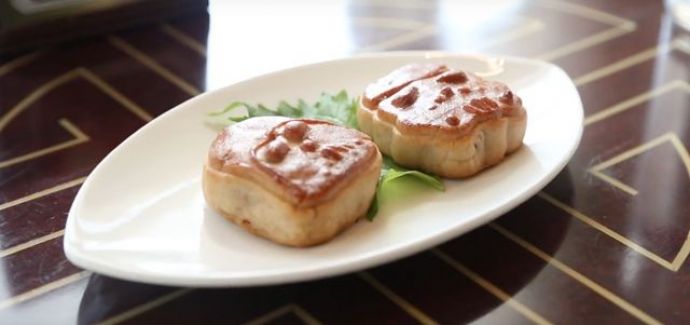 Can you even believe that Stormtroopers and Darth Vader could ever look so cute? No, right? Jeez, may the force be with them those who'd be able to bite into these adorable ham puffs.
2) Mickey Seafood Pancakes
These look very similar to the Mickey waffles. But we don't find them in India. Unlike waffles, these are savory and not sweet. Gobble them up while Mickey is busy taking a stroll in the garden!
3) Olaf Steamed Red Bean Paste Bun
This cutesy snowman from 'Frozen' is all but cold. Olaf is made of red bean paste bun, even though hot and steaming, will make you "melt". Also, do you want to boop his nose like we do?
4) Baymax BBQ Pork Buns
We could squish them out of cute aggression! Baymax the health care provider form Big Hero 6 is adorbs. Can somebody tell him that we've cared enough and now we just want to eat him?
5) Little Green Men Pork And Vegetable Buns
No one's alien to these tiny, little aliens from the Toy story. And we also know that there are too many aliens, so eat up as many as you can without feeling guilty!
6) Three Little Pigs BBQ Pork Buns
Ironically, these cute pigs are filled with pork in it. You might fall for the piggy eyes, but just pretend to be a big, bad monster and wolf them down!
7) Duffy And ShellieMay Steamed Sweet Buns
Not many may know by Duffy is Mickey's travel bunny and ShellieMay is Duffy's girlfriend. But now that we've chomped on Mickey, we can even chomp of his travel aids, right?
8) Jack Skellington Shrimp Dumplings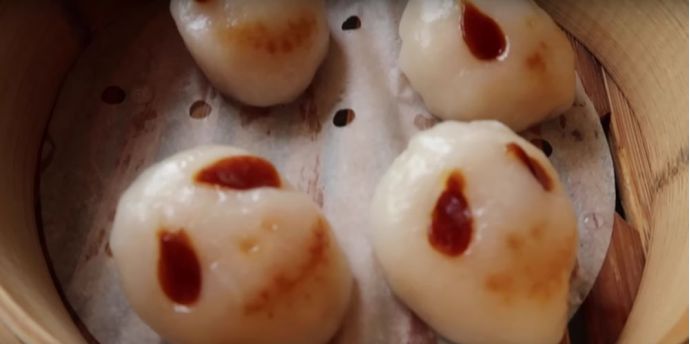 These seasonal dim sums are from 'The Night Before Christmas'. They're rare to find and sell like hotcakes. Thankfully, we've got a picture for you guys.
9) Chicken Little Lotus Seed Puree Buns
Even though this Disney movie is long forgotten, these cute dumplings will not be. Also, lotus seed puree is something interesting to try.
As much as we loved listing out these adorable dumplings, we can't help chuckle how close we sound to a monster!
Information and images source: elitedaily
Title image source: feast.fashion.faves
---
Like our facebook page to stay updated. You can also download Reacho app on Android or iOS to get interesting stories at your fingertips.