Reacho_Header
We millenials have grown up to the tunes Vengaboys and Linkin Park with temperature and Numb as our youth Anthems, so amidst these strong rumours about NSYNC coming back together here is an ardent request to all our favorite bands listed below to come together to create that 90's magic once again!
1. Linkin Park
Source: gamespot
The Hunting Party was topping charts way back in 2014 guys! Where are you? Linkin Park updated their Facebook cover photo with a link to their website stating that they have started work on a new album but no further updates nor juicy gossip has surfaced after that!
2. Band of Boys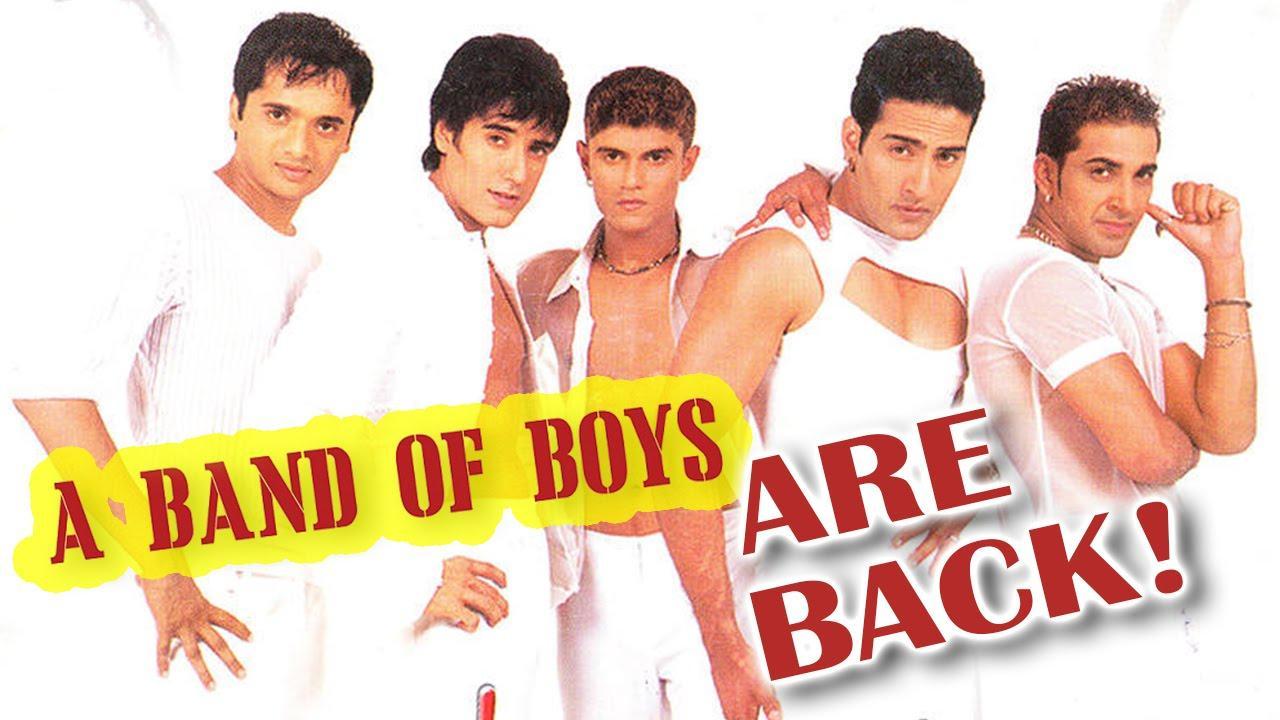 Source: youtube
India wasn't short of bands in the nineties and the Band of Boys were dashing enough to get the girls drooling! Sudarshan Pandey and Rahul turned actors while others went into oblivion, so is there any chance that you can get together? You got quite some fans!
3. Jonas Brothers
Source: cloudpix
Nick Jonas recently expressed his wishes that he wanted the brother to collaborate again and we couldn't be happier at this thought! Hope he really does something about!
4. Spice Girls
Sourcr: youtube
Catty girls gone separate ways. With their killer fashion, amazing style and stupendous music, this girl band was like a dream. And you know what will be dreamier, the possibility of these sexy lasses, now moms and designers, coming back together.
5. Viva Girls
Source: icelebs
These girls were selected and made into a band after an elaborate TV show on V which was popular AF. Only Anoushka Maanchanda continues to be on the block, so dear can you find your lost girl pals and record a new single for us?
6. Aerosmith
Source: mtv
They've been missing from the new albums scene since 2013, with "Can't Stop Lovin' You" (featuring Carrie Underwood) their fourth single for Music from Another Dimension being their last! But Perry has promised that they are working on their sixteenth album and we hope they relese it soon!
7. NSYNC
Source: fanart
Justin Timberlake might have shot to fame as an actor singer but we request him to go back to his roots and bring NSYNC back together and give us some music we've longed for since our favourite band split!
8. Backstreet Boys
Source: imagesmtv-a.akamaihd
The MILLENIUM Superstars recorded their eight studio album and till date their last single remains To Be Show 'Em (What You're Made Of) released in November 2013. The band is currently filming their story Dead 7 written by band member Carter but Boys we want you be back on stage doing concerts and giving great songs like Show me the meaning!
What would we not do to have those 90's song back again!
Title image: seventeen
Download Reacho on Android or iOS to get more interesting stories at your fingertips.
---
Like our facebook page to stay updated. You can also download Reacho app on Android or iOS to get interesting stories at your fingertips.