Reacho_Header
At times when we talk about technology we feel that kids know things better than we do. While the children of this generation are already seen wallowing in the pool of technology, here comes an addition. A messaging app for the kids launched by the social media giant- Facebook.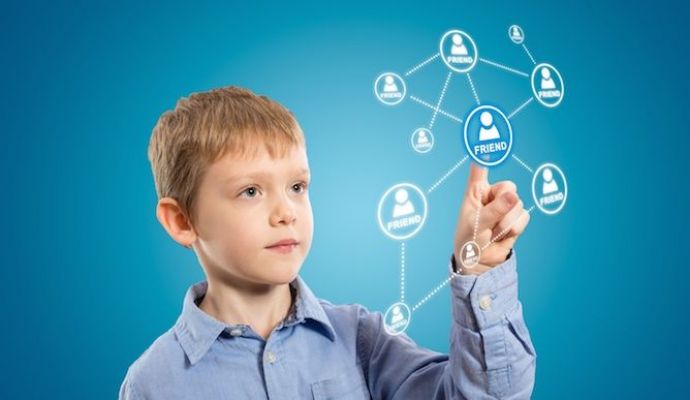 Source: israel21c
This free app targets children under 13. Apparently any kid under 13 is not allowed to have his own facebook account, though there are many who infringe the norms.
Well, the service doesn't allow children to add their own friends or delete messages; only parents can do that. In short the kids don't get a separate Facebook or Messenger account; it is like an extension of a parent's account.
Kristelle Lavallee, a child psychology expert who advised Facebook on designing the service, said,
While children do use messaging and social media apps designed for teenagers and adults, those services aren't built for them. The risk of exposure to things they were not developmentally prepared for is huge.
Source: thecybersafetylady
Empasizing more on the psychology behind this project, she added,
Messenger Kids, meanwhile, is a result of seeing what kids like; which is images, emoji and the like. Face filters and playful masks can be distracting for adults, but for kids who are just learning how to form relationships and stay in touch with parents digitally, they are ways to express themselves.
The Federal law forbids internet companies from fetching personal date of kids under 13 without their parents' permission. This is why Facebook and many other social media companies prohibit younger kids from joining. Talking about the kids who still hold an account at young age, Stephen Balkam, CEO of the nonprofit Family Online Safety Institute, said
Millions of kids under 13 are already on Facebook, with or without their parents' approval. Facebook is trying to deal with the situation pragmatically by steering young Facebook users to a service designed for them.
The best part lies ahead; Facebook said Messenger Kids will not show you any ads so collecting data for marketing erases of automatically.
Information source: voanews, news.sky
Title image: marketingland
---
Like our facebook page to stay updated. You can also download Reacho app on Android or iOS to get interesting stories at your fingertips.