Reacho_Header
Maroon 5's videos have the knack of leaving their audience nothing less than - spellbound. So if we tell you that the latest video is awesome AF, y'all might snap and say an 'NBD' a la Cardi B way!
But no, this one is so so good that it'd take you to that moment just when the chocolate melts in your mouth or of that feel good moment of that lingers after a kiss! Yes, not exaggerating at all.
Their latest video 'Girls Like You' was released on Thursday and has a power-pack punch of powerful women from all walks of life. The video kickstarts with the band's frontman and vocalist Adam Levine, singing on the microphone. The camera then pans around to feature all these awesome-sauce women.
Okay, if you haven't watched the video yet, then you're quite like living under the rock.
Here's the video peeps, watch now:
Starting the feature is the 'Havana' singer Camila Cabello only to be taken over by Stranger Things' actress Millie Bobby Brown, Gal Gadot etc etc.
Rapper Cardi B has given her best kinda rap feature to the song, which only leaves us digging for more! However, the most endearing part of the video is Levine's wife and Namibian model Behati Prinsloo making it to the screen space in the end with the couple's daughter Dusty Rose. And the Adam hugs them both! G'awwwwwwww!
Take a look at the long list of women, y'all:
1) Camila Cabello – Singer, songwriter.
2) Phoebe Robinson – Comedian, actress and writer.
3) Sarah Silverman – Comedian.
4) Gal Gadot – Model, actress.
5) Aly Raisman – Gymnast, two-time Olympian.
6) Amani Al-Khatahtbeh – Author, tech-entrepreneur.
7) Trace Lysette – Actress.
8) Tiffany Haddish – Comedian, actress.
9) Angy Rivera – Immigration activist, columnist.
10) Franchesca Ramsay – Comdian, actress and TV personality.
11) Millie Bobby Brown – TV personality.
12) Ellen DeGeneres – Writer, producer, actress, TV host and LGBT activist.
13) Cardi B – Rapper.
14) Jennifer Lopez – Singer, songwriter, actress, dancer and producer.
15) Chloe Kim – Snowboarder, Olympian.
16) Alex Morgan – Highest paid footballer, Olympian and FIFA world champion.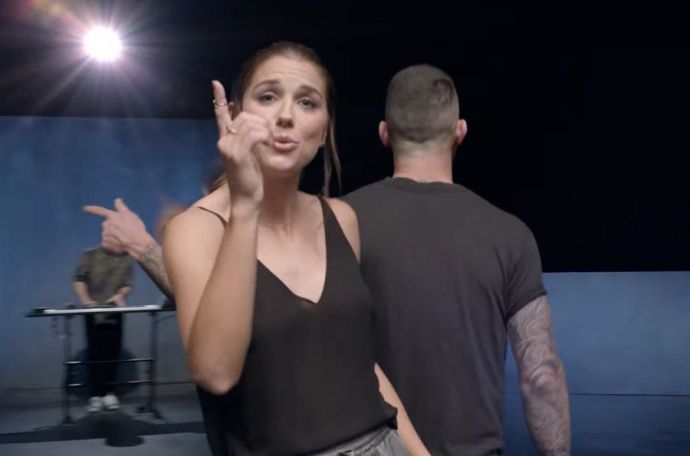 17) Mary J. Blige – Singer, songwriter, actress and record producer.
18) Beanie Feldstein – Actress.
19) Danica Patrick – Professional race-car driver.
20) Ilhan Omar – Politician, legislator.
21) Elizabeth Banks – Actress, director, model and producer.
22) Rita Ora – Singer, actress.
23) Lilly Singh aka IISuperwomanII – Vlogger, actress, and author.
24) Ashley Graham – Model.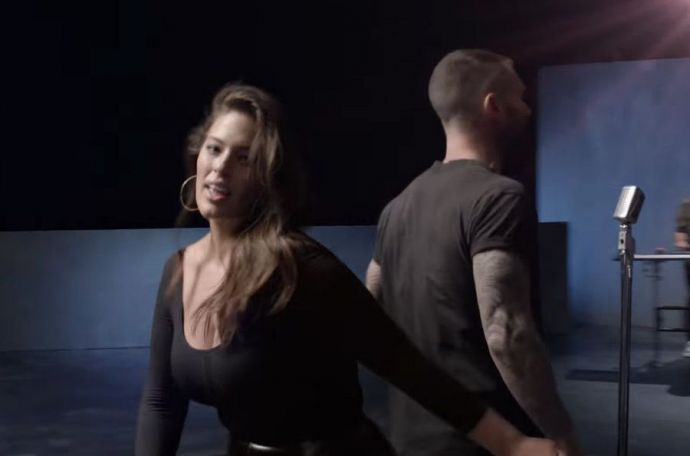 25) Jackie Fielder – Activist, writer.
26) Behati Prinsloo – Model and Adam Levine's wife.
'Girls Like You' is taken from Maroon 5's sixth studio album, Red Pill Blues, and follows up 'Wait' and 'What Lovers Do', which features SZA.
Information & image source: billboard
Title image source: grammys
---
Like our facebook page to stay updated. You can also download Reacho app on Android or iOS to get interesting stories at your fingertips.