Reacho_Header
Well, this is India and people in here go crazy even about trivial things and tend to follow anything that is huge and trending. The recent release of SS Rajamouli's Baahubali 2 is on a record-breaking spree at the box office and has so far collected over Rs 1,000 crore. Now, being Indians we sometimes get so obsessed with films and its characters that we start naming our dear ones after them.
source: imslv
Something similar happened in Odisha's Nandankanan Zoological Park where a new born tiger cub was named 'Baahubali'. How maniac can we get?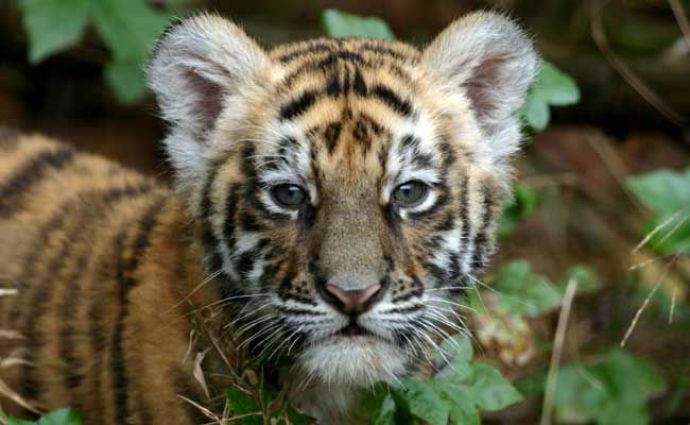 source: i.ndtvimg
The cub was born to tigers Megha and Vijaya at the zoo on the outskirts of Bhubaneswar on Wednesday. The tigers also gave birth to other four cubs including 'Baahubali'.
A white tigress at the zoo gave birth to three melanistic tigers. The other six cubs were named as Kundan, Adyasha, Sahil, Vicky, Sinu and Mousumi. We wish they would have named them Kattappa, Devasena, Avanthika, Sivagami and Bhallala Deva..!
Information source: timesofindia.indiatimes
Title image: i.ndtvimg
---
Like our facebook page to stay updated. You can also download Reacho app on Android or iOS to get interesting stories at your fingertips.