Reacho_Header
Much has been written about the India-China border standoff in the Doklam region near the tri-junction of India-China-Bhutan. However, conflicting statements and the rising rhetoric has made the issue more obscure. As of now, no solution seems to be in clear sight with India demanding mutual pullout and return to status quo and China demanding an unconditional pullout by the Indian armed forces as India has no claim over the territory. Bhutan officially opposed the construction but has largely stayed quiet afterwards trying not to attract the wrath of two major powers. Let's try to find out the reason behind the standoff and how it led to this tense situation that India and China find themselves in.
1. When did the standoff start? And why?
Source: Tehrantimes
On June 16, China started extending a road from a territory that is undisputedly its own, towards a territory that is disputed between itself and Bhutan. Now, according to a statement given by Bhutan, it protested against the road construction in the concerned Doklam region and urged China not to change status quo, as outlined by a 2012 agreement. What is not clear, however, whether Bhutan asked India to step in or India did so on its own accord. India, in a vague statement, said that it learned about the construction from Bhutan, entered its troops in the Doklam region and forced the Chinese workers to stop the construction. It has to be mentioned here that according to a 2007 agreement between India and Bhutan, neither will act against the security concerns of the other. India's official stance though has been to deny China access to the Doklam plateau as it presents significant security implications for India.
2. What does India have to do with the area?
Source: Mumbaimirror
Now, if we assume that Bhutan did not ask for India's help in the matter, it can be deduced that India made the decision to intervene citing its own security concerns. The concern of granting China an invaluable platform to strike the Siliguri corridor (also called chicken's neck), which connects India's mainland to the Northeastern states, is a valid one. Another aspect of this could be not to accept China unilaterally changing status quo as it has done in the South China Sea.
There is also a possibility that Bhutan did ask for India's help, but did so covertly to avoid angering China. So far, Bhutan has refrained from being vocal on the issue and is seemingly trying to avoid coming into the crosshairs of the two Asian giants.
3. Why is the Chinese media and the Foreign Ministry being so vocal about the issue?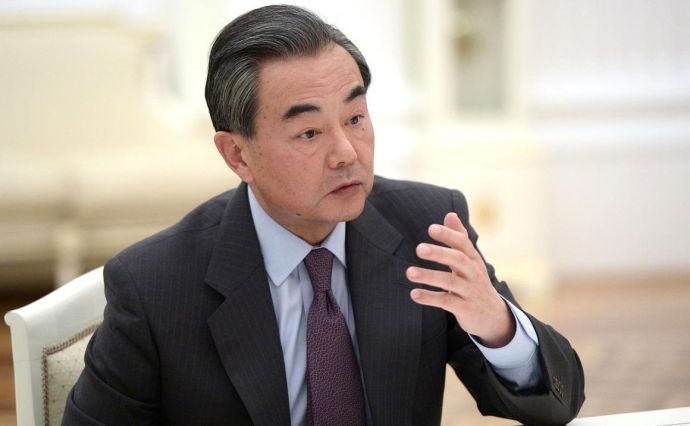 Source: Thewire
Long standoffs at the India-China border are not new. The last one happened just four years ago near Ladakh. So what is the reason behind the Chinese media, which often reflects China's own thinking, being so vocal about the issue? The Chinese Foreign Ministry too has issued uncharacteristically stern statements. It is possible that China did not anticipate India halting its construction in the area, which it calls Donglang. After all, it enjoys a significant military advantage over India and the latter has no claim over that particular territory. China has also cited a vaguely-worded 1890 treaty with British India to refute India's interference. Some experts indicate that China isn't too happy about India getting closer to US, Japan. India's incline towards US, Japan coupled with its desire for greater influence in the region, was perhaps reflected in this attempt to seize control of Doklam. India blocking the construction does not sit well with the image that the Chinese premier Xi Jinping has cultivated so well of China, as a rising superpower, having its own way in almost every bilateral issue of recent times.
4. Why is the Indian leadership so restrained?
Source: Asianage
India is simply following its long tradition of avoiding conflicts with China. Any such conflict will be a huge drag on India's economic growth and will soil India-China relations for years to come. Clearly, the decision to intervene was not taken lightly but was a calculated risk. Now that it has prevented Chinese attempt to gain control of strategically important Doklam plateau, there is no reason to blow this out of proportion and invite potential conflict. Also, public opinion in Bhutan about India "guiding" the Himalayan kingdom's foreign policy isn't exactly positive, so staying quiet and sharp seems to the best strategy for now.
5. Could China and India go to war over the issue?
Source: Nytimes
Extremely unlikely, even though you might feel like the war is already underway reading articles being dished out daily by the Chinese and the Indian media. The first factor that goes against any potential conflict is the geography. Doklam region is extremely difficult to hold onto during eight months of the year owing to extreme cold. Kargil war has shown us how difficult it is to fight during such extreme conditions. Second, there will be no winners in this war. Even though China has the numerical advantage, India has more troops in the border regions and also more military posts. Both countries will suffer huge losses which will be detrimental to their economic growth and global image. India has strived hard to maintain the image of being a peaceful country while any conflict will make the China the bad guy with its ties with US plunging day by day and facing intense criticism about its moves in the South China Sea. As a precaution, India has raised the alert level of its troops along the border while China has made such visibile moves, despite the rhetoric.
6. What are the latest developments?
Source: Youtube
On August 15 (yes, the timing is rather curious), some Chinese soldiers tried to enter the Indian territory from the north bank of Pangong lake in Ladakh. The Chinese soldiers were stopped by members of the Indian army which resulted in minor clashes and stone pelting. This time of incursion is unusual and experts say that this could have been a deliberate attempt by China. Yesterday, Home Minister Rajnath Singh indicated that the standoff will soon end with a peaceful solution which could be likely as there has been a sudden downturn in rhetoric from the Chinese side. China knows that it has nothing to gain from an armed conflict and will possibly let the issue die down.
Title image: Globalriskinsights
---
Like our facebook page to stay updated. You can also download Reacho app on Android or iOS to get interesting stories at your fingertips.