Reacho_Header
Recently, the National Geographic 2017 Travel Photographer of the Year contest announced their results and the pictures that won are so beautiful that it will leave you in awe.
It was a tough decision to pick one best picture out of so many amazingly clicked photos. A total of 15,000 entries were submitted from travellers around the world which were then reviewed by the judges.
Out of the plethora, three categories: Nature, People and Cities made their way to the win.
A brief look at the contest,
National Geographic Travel photography is revealing, transporting, and inspiring. Now it's your turn to inspire us. Enter your most powerful photos for a chance to become the 2017 National Geographic Travel Photographer of the Year. We are looking for images that show us the world: its people, places, and cultures. Photos that tell the story of a place and travel moments that reveal what inspires you.
Each category was awarded first-, second-, and third-place prizes.
First Place: $2,500
Second Place: $750
Third Place: $500
And here are the winning entries-
Grand Prize Winner: The Power Of Nature, Rancho De Aguirre, Colima, Mexico
Honorable Mention, Nature: Forest Of The Fairy, Tamba, Japan
Honorable Mention, Nature: Marble Caves, Chile
People's Choice Winner, Nature: Buff Tailed Coronet, Ecuador
Third Place Winner, People: Under The Wave, Tavarua, Fiji
People's Choice Winner, Cities: Colorful Market, Bangkok, Thailand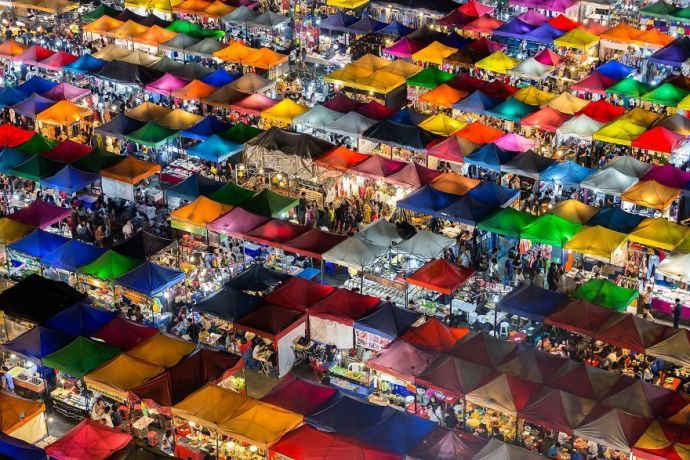 Second Place Winner, People: Interesting Moment, Amsterdam, North Holland, Netherlands
Third Place Winner, Cities: Henningsvær Football Field, Henningsvær, Nordland, Norway
First Place Winner, People: Workship, Konya, Turkey
Honorable Mention, Nature: Mt. Bromo, East Java, Indonesia
Information source: boredpanda, nationalgeographic
Image source: boredpanda
---
Like our facebook page to stay updated. You can also download Reacho app on Android or iOS to get interesting stories at your fingertips.