Reacho_Header
What exactly is women cinema, you might ask.
To put it bluntly, movies, documentaries etc. that are created or directed or acted by women is the answer to the above question. Basically, it is where the women are at the helm of any cinematic experience.
We are blessed to live in times where people across the world are not only recognizing women's contribution to cinema, they're also sitting up, appreciating it and taking note. Be it narrative films or documentaries, a perceptible role of a power-packed performance by a woman has not been turned a blind eye to.
Over the years, a woman's role in the cinema has progressed from plainly acting to directing, being a cinematographer, a writer or a producer.
Noted production designer Alison Butler says, "Women's cinema is a complex, critical, theoretical, and institutional construction. The concept has had its fair share of criticisms, causing some female filmmakers to distance themselves from it in fear of be associated with marginalization and ideological controversy."
Whilst the holiday season is in full swing, we decided to compile a list of movies which have women from various walks of life venturing into the world of cinema for the very first time, be it as an actor, director, producer etc.
Mind you, many of these will leave you impacted for a lifetime!
1) Ava – Lea Mysius, 2017
13-year-old girl Ava, on her summer vacation to Atlantic coast, learns that she is going to lose her vision. Her mother turns a blind eye to the problem, thus making Ava take charge of the situation herself.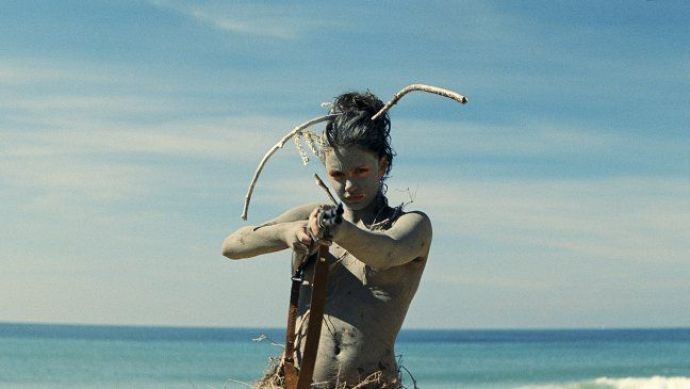 Source: hollywoodreporter
2) 36 Chowringhee Lane – Aparna Sen, 1981
An Anglo-Indian teacher Violet, lives alone in a flat at 36 Chowringhee Lane in Calcutta. When a former student starts visiting her with her boyfriend, Violet welcomes them with enthusiasm.
Source: rarefilm
3) The Apple – Samira Makhmalbaf, 1998
A docudrama based in Iran of two adolescent girls who have been held captive by their own father from the day they were born.
Source: cinefilesreview
4) The Arbor – Clio Barnard, 2010
This one is a story of a doomed playwright who writes about the difficult life she lived while she resided at England's Bradford housing projects.
Source: youtube
5) The Arch – Tan Shu-Shuen, 1969
The story revolves around a wealthy widow in the early Qing dynasty on the eve of her crowning achievement.
Source: mubi
6) As I Open My Eyes – Leyla Bouzid, 2015
The storyline of the movie is about Farah who despite her mother's concerns, is more interested in singing than studying.
Source: tribecafilm
7) Away From Her – Sarah Polley, 2006
Fiona and Grant are a happily-married couple of forty years. But they're forced to separate because of Fiona's Alzheimer disease.
Source: pinterest
8) Baden Baden – Rachel Lang, 2015
2-year old Ana is returning home after a long enough stay abroad. She suddenly feels out of the place in her hometown.
Source: indiewire
9) Butter On The Latch – Joshephine Decker, 2013
Sarah and Isolde grew up listening to a song about the dragon who entwines himself in women's hair. What follows is how the friends grow up to realise the song isn't just a song but a mystery that begins to haunt them.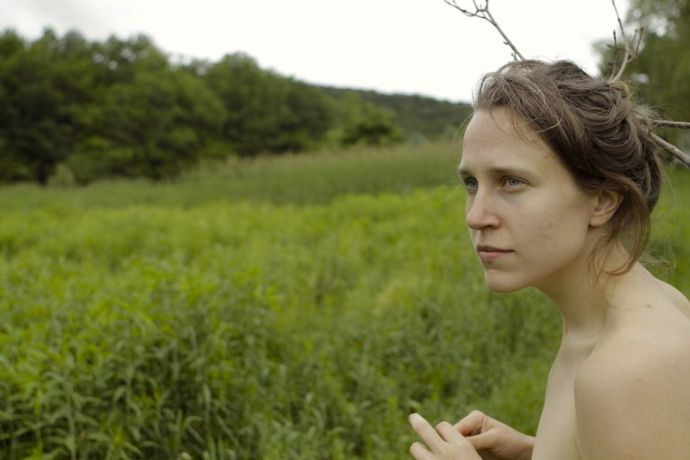 Source: mattystanfield
10) Caramel – Nadine Labaki, 2007
A rom-com of five ladies living in Beirut.
Source: pinterest
11) Chocolat – Claire Denis, 1988
Source: nocitydata
12) Chronicles Of Anna Magdalena Bach – Daniele Huillet, Jean-Marie Straub, 1968
The life and music of Johann Sebastian Bach as presented by his wife, Anna.
Source: sensesofcinema
13) Daughters Of Dust – Julie Dash, 1991
Daughters of Dust is the first feature film directed by an African-American woman, which distributed theatrically in the United States.
Source: superselected
14) The Day I Became A Woman – Marzieh Makhmalbaf, 2000
A journey of women is depicted through three stages in her life.
Source: filmsufi
15) Eve's Bayou – Kasi Lemmons, 1997
What happens when a 10-year old finds out that her family's affluent existence is actually farce, is a tale of Eve's Bayou.
Source: rogerebert
16) The Fits – Anna Rose Holmer. 2015
An 11-year old tomboy joins an all-girls dance academy to fit in.
Source: thedullwoodexperiment
17) The Future Perfect – Nele Wohlatz, 2016
A Chinese immigrant to Argentina finds herself working in a grocery store so as to collect money for learning Spanish.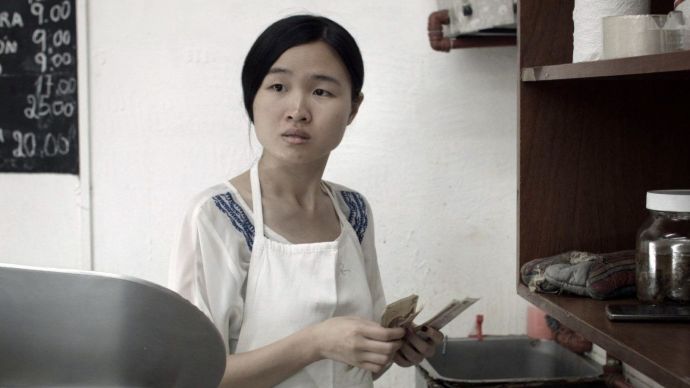 Source: newdirectors
18) The Girl – Marta Meszaros, 1968
The Girl (1968), was the first Hungarian film to have been directed by a woman.
Source: mubi
19) The Gold Diggers – Sally Potter, 1983
IMDB describes this one as an avant-garde exploration of a woman's life.
Source: mubi
20) I'm Not A Witch – Rungano Nyoni, 2017
An -year old is accused of witchcraft and is exiled to a witch camp.
Source: hollywoodreporter
21) I Shot Andy Warhol – Mary Harron, 1996
Based on the true story of Valerie Solana the lady behind the 60s radical preaching hatred toward men in her "Scum" manifesto.
Source: filmlinc
22) In Between Days – So Yong Kim, 2006
Finding herself in a new country, a Korean immigrant falls in love with her best friend while navigating her way through the challenges.
Source: mubi
23) It Felt Like Love – Eliza Hittman, 2013
Lila wants to emulate the sexual exploits of her more experienced best friend. Her quest lands her in a dangerous situation.
Source: moviecitynews
24) Je, Tu, Il, Elle – Chantal Akerman, 1974
'Je' is a girl voluntarily locked up in a room. 'Tu' is the script. 'Il' is a lorry driver. 'Elle' is the girlfriend.
Source: v2
25) La Cienaga – Lucrecia Martel, 2001
Various family secrets come out of the closet when cousins Mecha and Tali's family gather for a vacation.
Source: sensesofcinema
26) La Musica – Marguerite Duras, Paul Seban, 1967
A man and his wife meet after three years for separation to collect their divorce decree at the place they once stayed.
Source: downonthestreetparis
27) The Levelling – Hope Dickson Leach, 2016
A young woman returns to the family dairy farm after the floods of 2014 in Somerset, following the tragic death of her younger brother.
Source: ifeatures
28) Love Serenade – Shirley Barrett, 1996
Based in Australia, two sisters find themselves developing a major crush on their neighbour who is a self-centred, brooding kind of a man.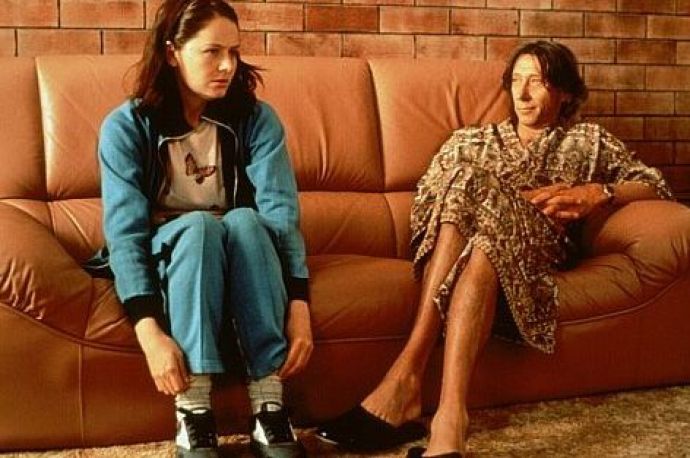 Source: sensesofcinema
29) Loving Couples – Mai Zetterling, 1964
In a Scandinavian hospital, three pregnant women have different opinions about the impending births of their babies.
Source: fredrikonfilms
30) Madchen In Uniform – Leontine Sagan, Carl Froelich, 1931
A student of an all-girls school falls in love with her teacher. What follows is horrific consequences.
Source: imdb
With 2018 already here to be kicked-off in style, how about making it a cinematically-rich year by watching most of these flicks?
Information source: mubi
Title image source: movielist
---
Like our facebook page to stay updated. You can also download Reacho app on Android or iOS to get interesting stories at your fingertips.