Reacho_Header
Raising three children can be super duper exhausting and can sometimes make your life boring and mundane. But this lady has found the most amazing way to kill this boredom. What does she do? She takes really creative and out of the box family pictures.
"I'm a happy mother of three kids and the creator behind the delicious (and totally ridiculous) photography food series Our family bites (#ourfamilybites)," says Kate Weiland.
"I've always been a massive supporter of the fine arts and having taught Drama and Dance for many years, I was eager to get into the photography side of things," she adds.
"My latest project involves food and my family, so you can often find me holding up various pieces of grub in front of my camera lens in the attempt to dress my family in unique food outfits. After our sushi picture went viral, I thought 'well, people don't totally hate it is – so I'll raise the steaks (HA!) and continue the project with some other cuisine'. I fully understand that there are some who find the series 'distasteful', but I get a surge of energy whenever people talk about my work. As the saying goes; 'Never let the opinion of others affect your execution'," she says explaining her latest project.
Have a look at the wackiest family photos you'll ever come across!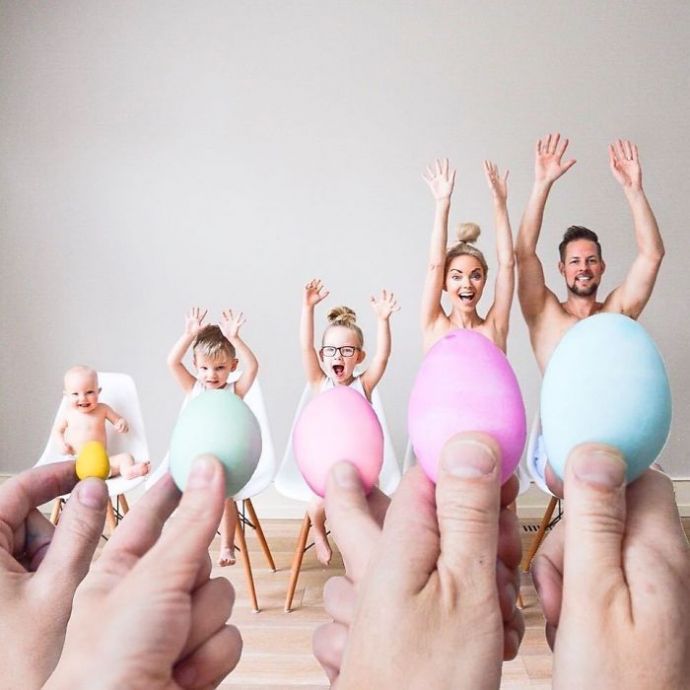 information and images sourced from boredpanda
---
Like our facebook page to stay updated. You can also download Reacho app on Android or iOS to get interesting stories at your fingertips.