Reacho_Header
Born on December 24, 1924, Mohammed Rafi started his journey of singing from imitating the notes of a Fakeer (Muslim saint) in his village and sung almost 7,405 songs.
mohdrafi
With many feathers in his cap, Rafi has also been one of the rare singers who sung in a number of languages. Over his career, he sung in 14 Indian languages and 4 foreign languages.
guyana
Everybody knows Mohammed Rafi as a singer, but very few of us know of what a generous man he is.
Here are some of his life stories which signify his generosity.
Rafi always encouraged other singers. Once he met Mehboob in a at a musical concert in Kochi and fascinated with his singing, Rafi invited Mehboob to Mumbai. But mehaboob hesitated to come. Later he became a famous singer in the Malayalam film industry.
m3db
Money business was never a problem for Rafi. He never complained if the payment amount was less and never did he quit a song because of payment issues. Once he sung a song for music director Nisar Bazmi for which he received only Re 1 as payment.
inmemoryglobal
He hardly fought with someone and met everyone with a smile. But Lata Mangeshkar and Rafi had a quarrel regarding the royalty of songs in which Mangeshkar argued that the royalty of the songs should be shared with the singer as well while Rafi's criticized Lata's thought. His stand was that after receiving the payment for a particular song, it is not moral to claim the right. Both of them didn't talk for six years. Later they reunited and shared a stage for a duet for S D Burman Music Night organised in Mumbai.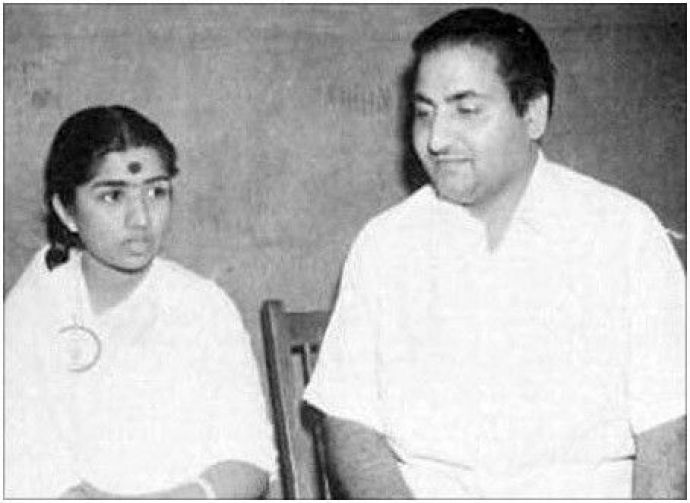 thevoiceofnation
He was a very down to earth man and never held any grudges against anybody. Rafi had very big heart. He was very kind and compassionate towards his friends, He gave Rs 88,000 to charity just before his death. He also used to send a Money Order to a widow living in the neighbourhood. After Rafi's death when the money stopped coming the widow went and enquired in the post office. It was after that when her anonymous well wisher came into light.
mohdrafi
Kudos to this legend of Golden Era!
Title image: Photobucket
---
You can also download Reacho app on Android or iOS to get interesting stories at your fingertips.