Reacho_Header
Do you get angry easily and often release it on your mobile phone? Then we have a good news for you. You can try out your skills in Finland and start a sports career!
source: giphy
Well, no matter how much weird that sounds but Finland's National Sport is a 'Mobile Throwing Championship.' Started in 2000, the competition is held annually, in the town of Savonlinna in the south-east of Finland. The champion is decided on the basis of who can throw their handset the farthest. And of course, the first prize is a new handset, which probably will be smashed next year. Predictable!
source: patpadom
About the game-
There are three categories the junious category for children. The freestyle category in which the contestants get points for aesthetics and creativity. Original/Traditional an over-the-shoulder throw with the farthest distance winning (best of three)
source: cubiclebot
Rules. Rules. Rules.
There is a special jury that decides the champion of the year. During the throw, the competitor must stay within the throwing area. If the thrower steps over the area, the throw will be disqualified. The phone must land within the marked throwing sector. If not the jury may disqualify you. The jury's decisions cannot be protested.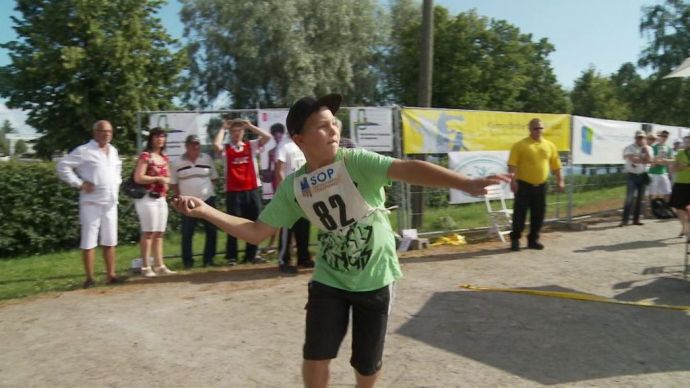 source: cameracrewgermany
Here's a trailer of how the game is played -
Information source:wikipedia
Title image: bbc
---
Like our facebook page to stay updated. You can also download Reacho app on Android or iOS to get interesting stories at your fingertips.