Reacho_Header
In the wake of highlighting the glorious work of midwives all across the world, WaterAid, an international non-profit organization clicked the new mothers along with their midwives soon after giving birth. The photo project named 'My Midwife' captured the tender moments of midwives from U.K., Malawi, Rwanda, Bangladesh, Canada and Tanzania.
The objective was also to showcase the similarity of every midwife despite staying in different countries they work in.
While speaking to HuffPost, Lisa Schechtman, U.S. Director of Policy and Advocacy at WaterAid, said, "Whether a mother gives birth in a state-of-the-art hospital or a rural clinic without access to clean water, all births share the same joy and an appreciation for the help of midwives."
Since WaterAid is an international charity that transforms lives by improving access to safe water, hygiene and sanitation, the photo series concentrates on providing all of these to the newborn babies and children as well, thus bettering their health right from the early days.
Schechtman added, "Far too many midwives around the world lack the most basic means to keep patients safe. It is estimated that one in five babies who die in their first month in low- and middle-income countries could have survived if they had been washed in clean water and cared for in a clean environment by people who had washed their hands."
Bangladesh:
U.K:
Tanzania:
Malawi: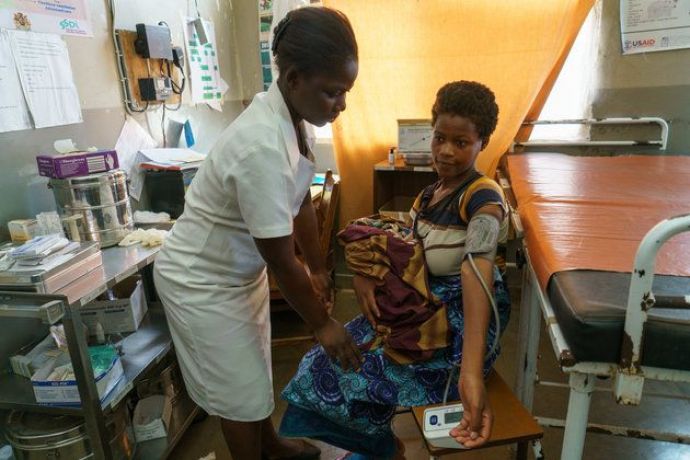 Canada:
Rwanda:
Information and image source: huffingtonpost
Title image source: europeanmidwives
---
Like our facebook page to stay updated. You can also download Reacho app on Android or iOS to get interesting stories at your fingertips.