Reacho_Header
If you thought William Shakespeare was all about archaic word arrangements and incomprehensible language, think again.
The Bard of Avon was a genius at wordplay, and had the ability to string together the simplest of words to create absolute gems of expression.
Thanks to this gift of his, his works are full of romantic declarations of pure love, as well as scathing insults to your haters in unimaginably colourful language!
Draw from his timeless appeal, and check out these memorable quotes by the Bard to throw around in typical situations, and to sound oh-so-classy while doing them.
1. When all the dateable people are in an alternate dimension or something.
2. When signal's not green yet but the jerks behind you start honking.
3. When people unnecessarily complain how hot it is.
4. That crush who lives in the neighbouring building.
5. When you are in the company of Bhakts.
6. When a friend starts with his gyaan, two drinks down.
7. When your mother asks what you've been doing all day.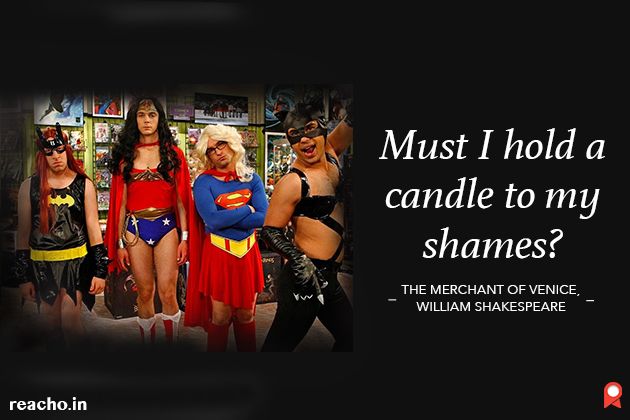 8. When people are driving like jerks.
9. You to Biryani:
10. When you aren't wearing your helmet and see a cop at the signal.
You can also download Reacho app on Android or iOS to get interesting stories at your fingertips.