Reacho_Header
Error pages, whether you're looking for something serious or just pretending to work while at your office, are rather annoying. But some creative websites go the extra mile to stand out even in this Timbuktoo of web design.
Check out some witty examples of 'Page Not Found' pages from the interwebs:
1. Scoopwhoop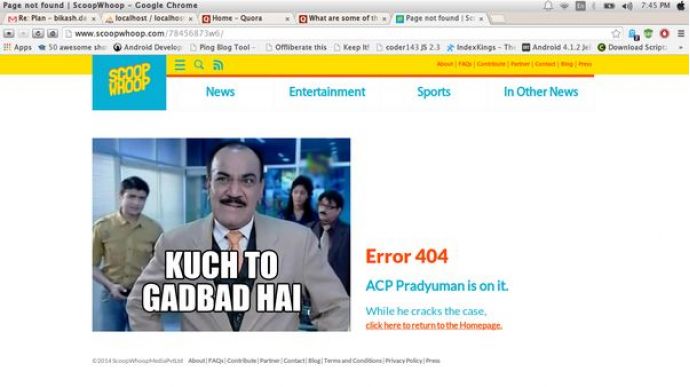 Source: Quora
2. Magnt
Source: Quora
3. Bluegg
Source: inzonedesign
This goat actually yells too!
4. NPR
Source: Creativebloq
AKA everything considered "lost" till date.
5. CSSTricks
Source: Csstricks
6. Flipping Book
Source: Hover
7. Late Late Gifts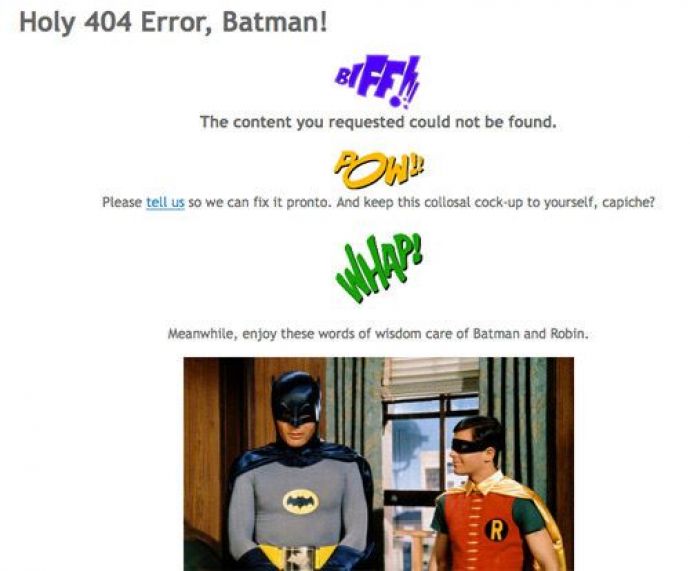 Source: Hongkiat
8. Rush68
Source: Rush68
9. South Park
Source: Southpark
10. Lark News
Source: Larknews
11. Bored Panda
Source: Snugsocial
12. Worrydream
Source: Pinterest
13. Blizzard Entertainment
Source: Hover
14. Lego
Source: Thenextweb
15. Huwshimi
Source: Huwshimi
16. Github
Source: Github
Psst! This is interactive too!
17. Heinz
Source: sellfy
18. Mint
Source: pinterest
19. Dribble
Source: croud
20. Adham Dannaway
Source: pinterest
Title image: zurb
---
Like our facebook page to stay updated. You can also download Reacho app on Android or iOS to get interesting stories at your fingertips.