Reacho_Header
Lilly Singh is this year's Favourite YouTube Star and we say, well-deserved girl! Singh learned of her win at the 43rd People's Choice Awards while she was goofing around at the red carpet.
After receiving this news, the sexy lass was ecstatic AF and sent out a heartfelt message to her fans, as she accepted the first award of the night. "This is so awesome because it's from the people. The people are at the core of what I do and it's such a huge honour," said Singh.
"This is for Team Super," she continued. "I am so grateful. Thank you so much; this is for the digital space and for everyone who follows a passion. I am so proud of you. Thank you."
She looked like a million dollars in a deep v-neck cut, pleated bronze skirt paired with elegant black platform sandals and gold earrings. her sleek hair neatly completed her look!
She was at her eccentric best throughout and her mad pictures tell a lot more than what happened. Here are some crazy pictures of her from the stellar night!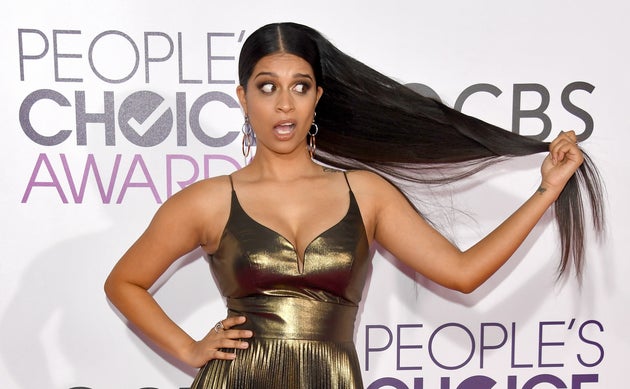 Images sourced from: huffingtonpost
Information Source: huffingtonpost
Title image: cambio
---
Like our facebook page to stay updated. You can also download Reacho app on Android or iOS to get interesting stories at your fingertips.