Reacho_Header
Often on the field we see a speck of brilliance from a player, there is something about his skills, his temperament or his work ethics that assures us of a long haul for him. And yet somehow, when a few years down the line you try to find that player again, more often than not, you are disappointed to see that that speck of brilliance failed to mature or bloom into a stalwart for his team. Instead, he is remembered solely for that one gutsy innings or a fiery spell that he had bowled years ago.
A lot of young promising players have sadly accounted for nothing on the International stage either because they were battered with injuries or were just unlucky to be playing in the same era as some other cricketing greats. Here is a list of 7 cricketers from recent times who (I believe) deserved more from their careers.
1. Ryan HarrisSource: Cricket
When I think of Ryan Harris, one distinct picture I can draw is of him bowling in tandem with the mighty Mitchell Johnson against England in the 2013 Ashes. They floored the entire batting line up single handedly and Harris had a lion's share in Australia's win with 22 wickets to his credit. Harris was an outstanding bowler and to stand out as a fast bowler in Australia is in itself a huge thing. May it just be an adaptation of his first name or because of his 195 pound nature charging towards the batsman, his nickname Rhino seemed apt. He was one of the best modern day test bowlers and he sits in with the likes of James Anderson and Dale Steyn. Unfortunately though, Injuries kept him at bay as he suffered a fractured ankle and a distressed knee that he would retain till the end of his career.
2. Mohammad AamirSource: Webchutney
Mohammad Aamir sprung onto the international scene in 2009 at the age of just 17. His ability to swing the ball back into the right handers at a good pace gathered a lot of attention and he was touted as the next big thing for Pakistan cricket. He was fancied to be the next Wasim Akram and everyone expected him to make good use of his talent only to face disappointment a year later. A very poor decision from Aamir cost him 5 years from his young career when he was found guilty for spot fixing in 2010 along with Salman Butt and Mohammad Asif. Having served a sentence of 5 years for his involvement in the same, Aamir made a good comeback. He looked feisty and had very evidently been missing international cricket. His battle with Virat Kohli in the India Pakistan game of the 2016 Asia Cup was a treat to watch and he showed that he was here to stay. However, he will always regret cutting his career short by 5 long years.
3. Wasim Jaffer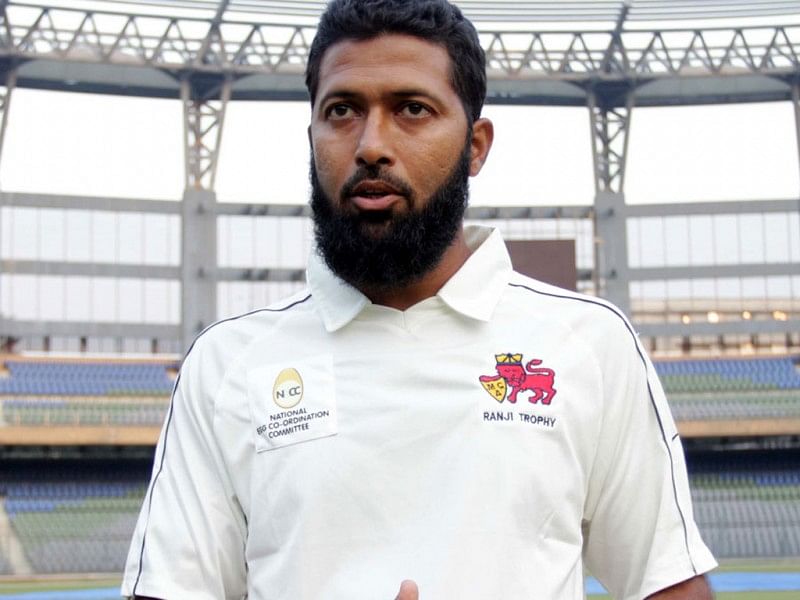 Source: Sportskeeda
A classy player with an extraordinary temperament, Jaffer looked like a great solution for India's batting woes in the top order. Jaffer was rewarded for scoring heavily in the domestic circle in the year 2000 when he made his test debut against South Africa. He made a few decent scores including two half centuries at the beginning of his career and later showed his true mettle by scoring two double centuries. A few bad outings however forced him to make way for the much younger Gautam Gambhir. Gambhir along with Sehwag proved phenomenal for India at the top of the order and their performances shut all doors for a Jaffer comeback. He later went on to become the first person to score 10,000 Ranji Trophy runs and that speaks volumes about his abilities. In a different era, under different circumstances, Jaffer could have been a legend.
4. Jesse Ryder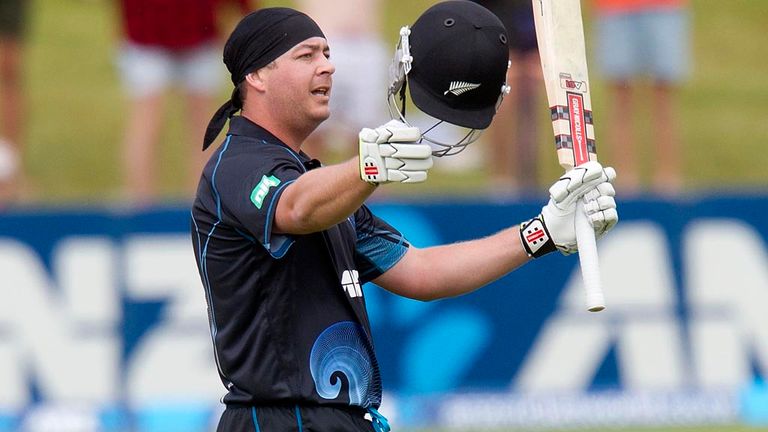 Source: Skysports
With the lazy stance, the whips on the leg side and the short arm pulls, Jesse Ryder made batting look ridiculously easy. With his flamboyant style of play, Ryder looked like an exciting prospect and one could have easily imagined him to be what David Warner is today. Those hopes however, were shattered in a bar fight in 2013 when he received a blow to his skull and went into a coma. That incident coupled with his problems with alcohol kept the cricketer within him from flourishing and a promising talent was lost somewhere.
5. Amol Muzumdar
Source: Loksatta
The Amol Muzumdar story is probably one of the most saddening cricket stories you'll ever hear. He had talent, he had opportunities and he made the most of it! But a lucky man he was not. Muzumdar's career was a long wait, he kept scoring heaps of runs in the domestic circuit to don the Indian jersey for just once, but alas! That moment never arrived. From scoring an unbeaten 260 on his first class debut to amassing a total of more than 11,000 runs in first class cricket, Muzumdar did everything one could possibly ask for in return for a place in the National side. But with a batting line up featuring the likes of Sehwag, Tendulkar, Dravid, Ganguly and Laxman, making an entry in the team was next to impossible. Muzumdar's only fault was that he was born in the wrong era.
6. Kevin Pietersen
Source: Sportsmafia
The rakish batsman has served England cricket really well. He has had a wonderful career and his healthy averages both in test cricket and in One day Internationals act as great testimonies for his prowess. However, one cannot help but feel that there was so much more that he could have done with his potential. He played seam well, pace did not bother him and he did not mind going after the bowlers, he was a proper English batsman loaded with positive aggression and he was always a treat to watch. A few spats with the ECB and the then captain Strauss however, could not help him exit gracefully from international cricket and we were kept wanting for a closure on an otherwise celebrated career.
7. Vinod Kambli
Source: Wsj
The famous incident where Kambli started flying a kite in the middle of a match with Sachin trying to bat in all seriousness on the other end, symbolises both their careers. Both, Tendulkar and Kambli were two immensely talented cricketers and with some hard work, success was there for the taking. Kambli was a solid middle order batsman and had a knack of making big runs but many believe that it was his temperament that led to his downfall. He relied a little too much on talent alone and failed to evolve as a cricketer. Tendulkar on the other hand, never stopped learning and went on to become one of best to have ever played the game. Kambli's talent deserved more nourishment, his fall is one of the biggest loss that Indian cricket has ever seen.
These are some of the many cricketers who remind us that potential is nothing if not converted into performances. As Harsha Bhogle rightly stated 'After a point of time, talent becomes the most useless virtue to possess'. It is not your talent that makes you succeed but what you do with your potential that counts.
May talent be free of injuries and celebrated with opportunities!
Title image: Sportinglife
Download Reacho on Android or iOS to get more interesting stories at your fingertips.
---
Like our facebook page to stay updated. You can also download Reacho app on Android or iOS to get interesting stories at your fingertips.