Reacho_Header
A true love is not bound to any language; if one has to express his/her deep love one can simply convey it through any form of art. Be it through words or illustrated figures, the hidden love matters the most which get bloomed beneath those creative gestures.
Banking on the creativity, Hyocheon Jeong, an amazing artist from South Korea took Instagram as medium and painting as a creative platform to showcase her startling talent.
Her beautifully made illustrations show the intensity and passion of love amidst the hues of bright colours and tones
In an interview to Bored panda, she told,
The sources of my inspiration are always stories of people. Most of them are the stories of me and my boyfriend. I also get my ideas from the conversation with my friends.
Listed are the aesthetic representations of her splendid art:
1. Splash of water drops blended with sweet talks
2. The way to a man's heart is through his stomach
3. Embracing each other's warmth
4. Coziness over the lap
5. The moments of togetherness
6. Illuminated backdrop with just You and Me
7. A perfect setup to fall asleep
8. A snug of cordiality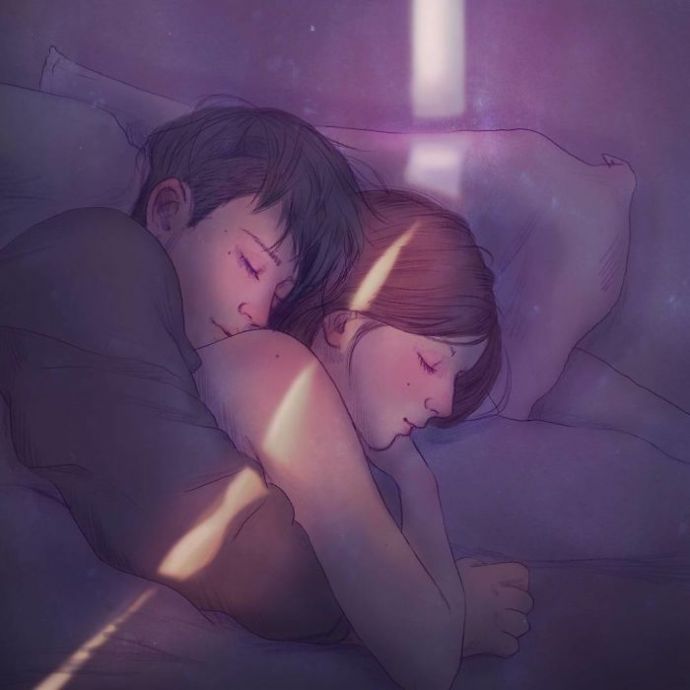 9. Holding hands over the rhythm of soft music
10. Fairy light fairy setup
Information source: boredpanda
Images sourced from boredpanda
---
Like our facebook page to stay updated. You can also download Reacho app on Android or iOS to get interesting stories at your fingertips.