Reacho_Header
Kajol is brazen but bubbly! And her daughter is no less! She is just as blatant and punny!
Kajol and her daughter Nysa Devgn took their followers for a troll ride when Kajol recently posted this whacky collage of hers in various moods, witha catchy caption which threw daughter Nysa off guard!
This funny post didn't go that well with the bay Devgn and she held little back while getting back to her mom.
Source: instagram
As part of the new generation, she couldn't help but tell mommy dear that she was going overboard with her motherly act!
And this isn't the first time!
On Diwali too, Kajol seemed to be very proud of her beautiful daughter, but Nysa didn't approve of the picture!
Source: instagram
Once Kajol posted a funny video and was very keen to show off her Insta skills. but she ended up tagging the wrong Nysa in the process making it a laughter riot.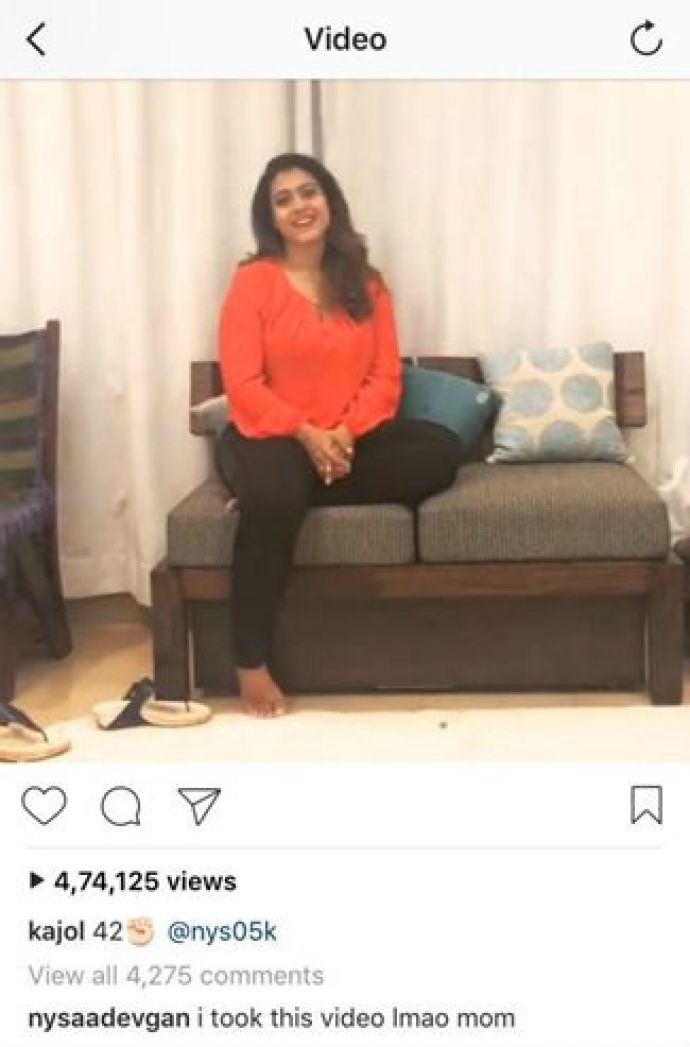 Source: instagram
But nonetheless, the mother-daughter duo are adorable, so keep the pictures coming and let us be part of this familial love and banter!
Cute!!!!!!!!
Title image: Pinterest
---
Like our facebook page to stay updated. You can also download Reacho app on Android or iOS to get interesting stories at your fingertips.