Reacho_Header
Okay Imtiaz Ali.
You managed to give me a character to justify my "Drama Queen" attitude in debates on maturity.
Source: spotboy
And that it is okay to cry your heart out (in the bathroom) as "pain" gets your inner singer going.
source: dittotv
And that being clueless is just a lemon in life and it can be dealt with.
source: tumblr
But then you gave me this:
source: bollywoodlife
But just when I am sad, Coach Khan comes to my rescue-
Well, for all those sailing in the same boat as me, before you give up today, just try it one last time with these Coach Khan lines:
The day they took inspiration from When Harry Met Sally, SRK , Coach Khan and I got our hopes high and thought that they would make a deadly team.
source: bollywoodlife
When Imtiaz was trying to set the ground rules for the movie, without realizing that he had done it already:
source: bollywoodlife
When Imtiaz could not get something new and Coach Khan had to step in :
source:news18
And Imtiaz thought that Sejal would take his Hero on a self discovery journey but forgot that so did Taara and so did Geet:
source: scriptors
And when Imtiaz had an argument that Sejal was the actual hero of the movie, and so were Tara and Geet:
source: bollywoodlife
And when the whole world was thinking that SRK is too old to romance Anushka on screen:
source:bollywoodlife
And when you managed to survive the movie and walk out of the theatre like this, Coach was PROUD!: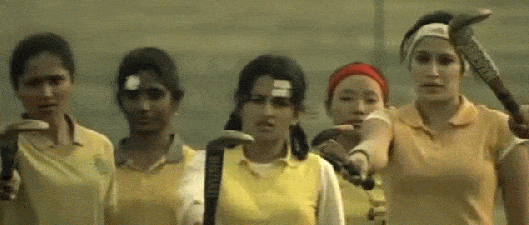 source: reelisticviews
Title image: masala Indianexpress
---
Like our facebook page to stay updated. You can also download Reacho app on Android or iOS to get interesting stories at your fingertips.