Reacho_Header
Going strong in its 54th year, Doctor Who has regenerated itself in more ways than one.
The current Doctor, Peter Capaldi has announced his exit from the popular British sci-fi show this year, with the Christmas special marking his exit.
Source: cultbox
And his place will be taken by Jodie Whittaker, best known to audiences as Beth from the crime drama, Broadchurch.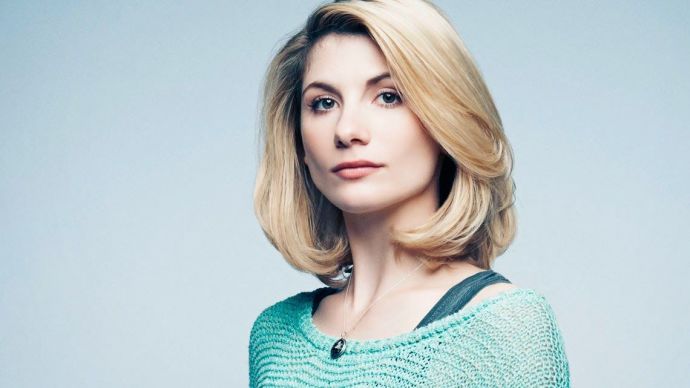 Source: denofgeek
The teaser, which was telecast at the end of the Wimbledon men's singles final, comes across as a great surprise - primarily because Whittaker is the first woman to take on the role of the adventurous time- and space-travelling Time Lord.
The announcement was welcomed with mixed responses from fans the world over - with many lauding the casting choice, and some others doing a poor job of masking prejudices about a female Time Lord-
Source: bbc
Source: bbc
if price of the smile on my 10yo daughter's face this morning is the childhoods of a million sexist nerdbabies then so be it #DoctorWho13

— gerry (@geraldmellor) July 16, 2017
Can't wait for a time when women who are good at their jobs are given jobs without it being called 'political correctness' #DoctorWho13

— Tanya Reynolds (@TanyaLReynolds) July 16, 2017
'it's not realistic that the doctor is a woman' yeah god forbid a show about an alien who can change his face is unrealistic #DoctorWho13

— leah // got spoilers (@gh0stofeddie) July 16, 2017
Jodie Whittaker will be seen assuming the hallowed mantle, first taken on by William Hartnell in 1963, in the Christmas special episode of 2017.
---
Like our facebook page to stay updated. You can also download Reacho app on Android or iOS to get interesting stories at your fingertips.