Reacho_Header
Sometimes an entire novel can't say what a single picture can. Sometimes no number of words are enough to express the feelings one goes through everyday.
I thought all these things are just words, something a little overrated, until I came across this illustrations mame by the Japanese artist Avogado6. Avogado6's illustrations made me realise how powerful a message art can deliver.
An illustrator and video editor, Avogado6 hasn't really shared a lot about himself, but his art speaks for him.
With his vivid and sentimental illustrations, he manages to talk about the unseen and unspoken side of human emotions much louder than words can!
The only thing the modest artist says about himself on Twitter is, "I am an ordinary person who likes chemistry."
He has over 650k followers on Twitter and 2 published books!
But if you ask me, this artist is anything but ordinary. His illustrations give you a rare insight into the depths of the complex human mind.
Most of his illustrations talk about the flip side of our modern life. They talk about the effects of our fast-paced and monotonous lives on our brain.
Have a look at the extraordinary creations of an ordinary mind: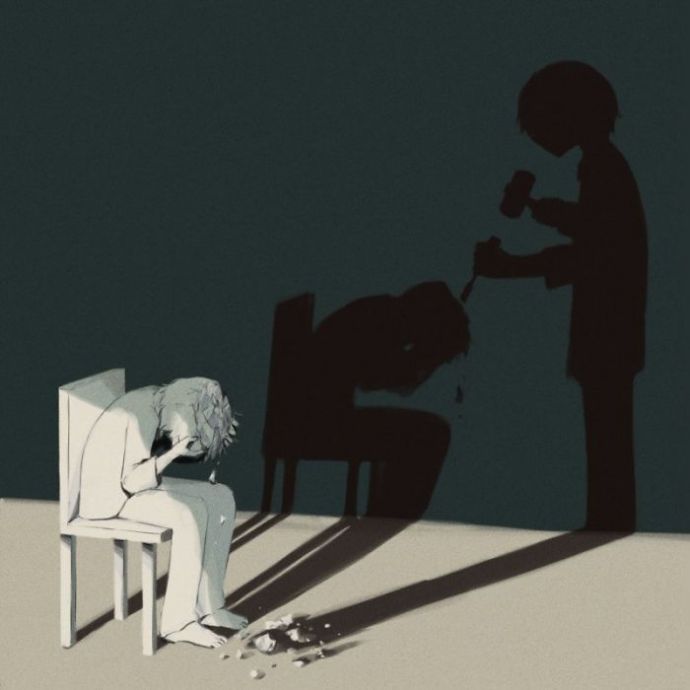 Information and images sourced from boredpanda
---
Like our facebook page to stay updated. You can also download Reacho app on Android or iOS to get interesting stories at your fingertips.