Reacho_Header
By now we all know how vocal Daniel Craig is about his dislike for James Bond films. He even once went on to say he'd rather 'slash his wrists' than play agent 007 in another movie. However, the reason he stated for such dislike is the physical and mental strain he has to undergo to portray the legendary character. It also involves staying away from his family for days at length.
But if Danny doesn't stir his martini, who would?
Tom Hiddleston, Idris Elba and James Norton are rumored to be the next potential Bond. But if Daily Star is to be believed, no one is in the mood of having a younger Bond who is fresh in the market.
According to the newspaper, Lee Smith who was the maker of Spectre said Harry Styles could fit the bill.
"Harry could do it. If they wanted a younger Bond then why not? He has got it," he said.
Now if Styles actually bagged this role, he'd go on to become the youngest Bond ever.
Source: oyestercoloredvelvet
Smith continued, "Harry is really good and he can go all the way. He is an exceptional talent and a complete natural on camera."
"You would have thought you were dealing with a guy with many years of experience. You would never know that was his first film. I didn't know who Harry was."
"Of course my daughter explained to me that you don't get any more famous than Harry Styles. But he was really good and a genuinely charismatic fellow."
"If he wants to act, I cannot imagine he would not have a great future."
Along with the actor, even the director of the franchise is to be changed.
The past two Bond films were directed by Sam Mendes. But looks like, Mendes too, like Craig hit the boredom note. Mendes stated that it was high time that someone else carries the baton forward.
And that someone else could be Christopher Nolan, if the rumors have it!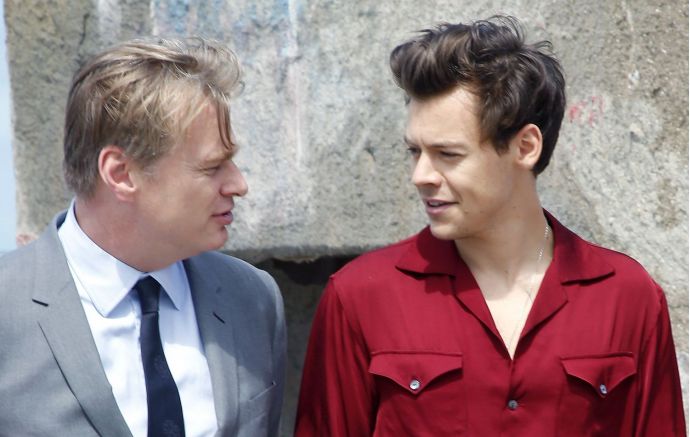 Source: unilad
After churning out some impeccable movies like the Dark Knight trilogy, Inception and Dunkirk, looks like Nolan would do the magic to make the movie into a blockbuster.
Plus, Nolan had already teamed up with Styles for Dunkirk earlier last year. That would make this professional tie up all the more strong.
Many like us would be mourning about Craig's exit. But just like the martini, the cast too needs a bit of a stir every now and then.
Looks like Harry has some pretty big shoes to fill!
Information source: ladbible
Title image source: elhorizonte
---
Like our facebook page to stay updated. You can also download Reacho app on Android or iOS to get interesting stories at your fingertips.