Reacho_Header
Imagine lying on a table waiting to get a relaxing massage, but instead of gentle hands of a professional, there are bunch of snakes crawling over your body. Scary right?
source: news.yahoo
Well, Bali Heritage Reflexology and Spa in Jakarta, Indonesia offers a massage that involves pythons of different sizes wiggling around on your bare back.
source: weather
The idea behind this chilling treatment is that when the adrenaline, triggered by fear is paired with the movement of the snakes, it is said to improve your metabolism.
source: perierga
Well, the massage is not as terrifying as you think. Bceause all the reptiles used are said to be non-venomous.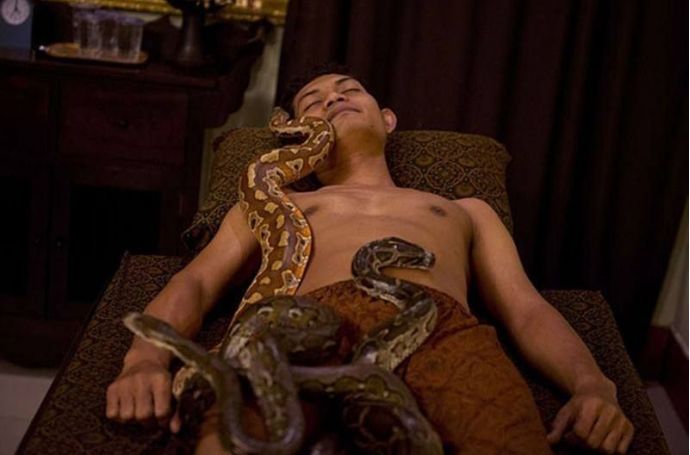 source: facebook
Phew! That's a relief.
Apparently snake massage is becoming really popular and people claim that it is really de-stressing and helpful!
Information source: metro
Title image: facebook
---
Like our facebook page to stay updated. You can also download Reacho app on Android or iOS to get interesting stories at your fingertips.