Reacho_Header
" In real life he treats me like a kid. Like, I know nothing. Because, he wouldn't let me finish my sentences."
When Ranbir Kapoor and Katrina Kaif were working together for Ajab Prem Ki Ghazab Kahani, rumors were afloat that these two were 'bonding' over their Ajab Ghazab 'friendship'. This in turn worked as a splendid PR technique and made the masses more curious about their chemistry. During the promotions of Rajneeti, people became more interested in the mysteries of these two taking their 'friendship' on another level. Rajneeti too, managed to draw eyeballs. Well, now that these two have chosen different paths to walk on, people seem less concerned about Jagga Jasoos being a creation of creative genius Anurag Basu, and more about how these ex-flames are dealing with the 'awkward' encounters.
Is this trend becoming another promotional technique that will draw us to the theatres soon?
The recent 'hitting headlines' were about Ranbir MANSPLAINING Katrina: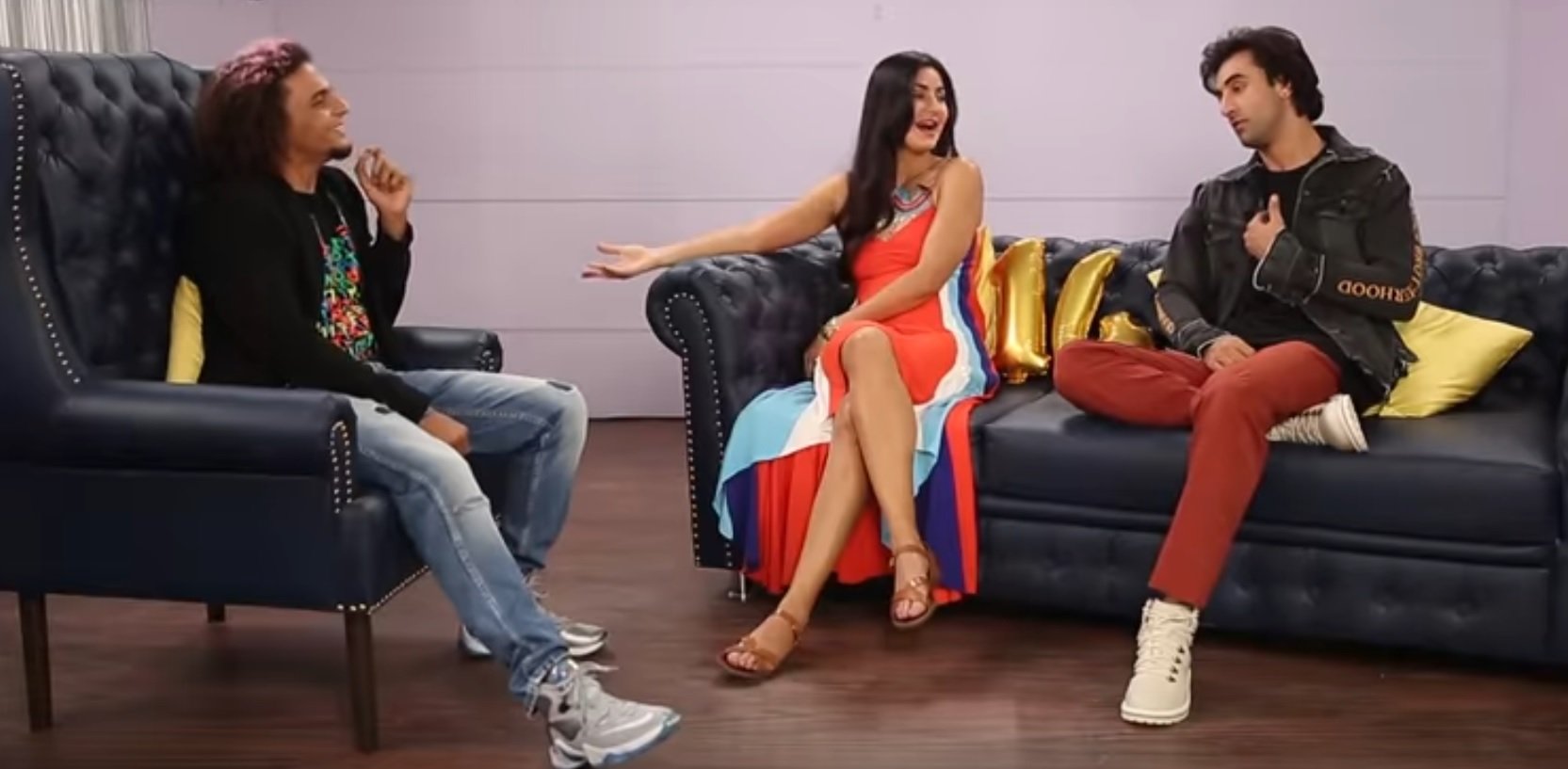 Source: scoopwhoop
So we thought, why lag behind, and decided to wash our hands in this flowing Ganga of 'awkward' interviews.
Source: tumblr
Just when dealing with controversies was not enough, Katrina had to shoulder the task of dealing with the tantrums of her counterpart's male ego explaining her job to her i.e. mansplaining.
You might remember the MTV interview where Kat showed a mirror to Ranbir with characteristic sass. Be it making him realise that he was talking about Katrina's character even though she was sitting there, to introducing us to his not-so-funny jokes (degrading with passing time), Kat sat there like a BOSS making a point.
If only dogs could straighten their crooked tails! Ranbir in the recent interview forgot to do his homework (or a reality check about his behaviour) and started mansplaining Katrina's questions.
The two were promoting their Jagga Jasoos on Rajeev Masand's show when this happened:
Rajeev asked Katrina if she'd like to don the producer's hat and didn't she acquire rights to a movie?
Just when Kat was about to tell the name of the movies, Ranbir started listing them out:
And when she told him the name of the actual movie, he thought he knew it better:
RK was not satisfied with this, he thought he could wrap an insult in a compliment and get away with it.
Rajeev and Katrina were talking about Kat writing a scene of "Fault In Our Stars" ( Bollywood version) and RK decided to remind her about the number of scenes she had written.
You can watch the drama unveil here:
Well, Ranbir we just hope you breathe and take it one "question" at a time!
Title image: vogue
---
Like our facebook page to stay updated. You can also download Reacho app on Android or iOS to get interesting stories at your fingertips.