Reacho_Header
"See the sun is up. The sky is kinda blue. Sort of beautiful. So it's ok not to be ok….as long as you take care of one person and that one person is YOU!"
With ambitions questioned by many, distracting boyfriend problems, coping up with parents' expectations and fighting with stereotypes that her only talent is being 'hot', the young and broken Kaira lands up in hometown Goa after lots of Mumbai, career and personal fights.
In comes Dr Jehangir Khan/Jug who takes her on a journey to discover Life and in the course fall in love with it and with oneself. She is the curious soul and he makes her find answers. Dear Zindagi is every person's mirror. Here are moments which inspire you to love your Zindagi :
For at times, you can just let it go
Source: bollywoodlife
A job that keeps you on your toes, landlord troubles, new city adjustments and irritating relationships, whatever the struggles may be, gather a little courage and show up with your head on your shoulder.
For it is okay to cry for some help
Source: indianexpress
When times get tough, you might need your own DD (Dimag ka Doctor)! When in need you can always ask for a little help because broken things can be fixed.
For you must know to be patient when you are not prepared
Source: india-forums
Jug narrates Koko the story of Pyarelalji climbing Everest unprepared and what follows is a series of misunderstanding. And he explains you that at times going the easy way can be an option. Also when given enough time, situations and surroundings start making sense.
For you to go on a trial basis before you pick that 'one' chair
Source: pressks
Kaira during her sessions with Jug takes out her anger on society's standards of tagging a girl sl*t if she has more than one relationships. The genius Dr Khan pacifies her with his theory of "chair….as in khursi"! Just as you explore options while buying a chair, you explore options before you choose THE ONE of your life and there is nothing wrong in it.
To err is human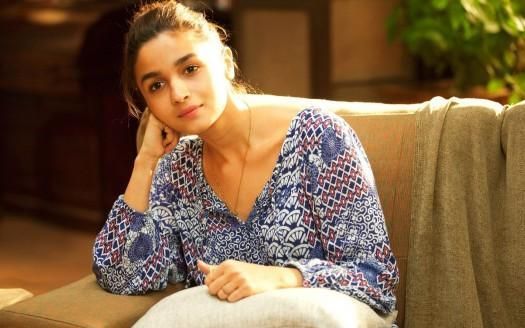 Source: hdwallpapers
When it comes to our parents, we picture them 'idol-perfect'. However, we tend to ignore that they are human as well. The task to accept them becomes easy once you understand that they can be forgiven - so says Dr.Khan!
For friends have categories and you must know it
Source: hdwallpapers
Making a list of qualities which she wants in her Dream Man, Koko tells Jug how she wants a "perfect" partner, a friend, a guide, a parent and a lover. To this he says that there are categories in friends - some are good to gossip with, some to have soulful conversations with, some to have a coffee with and some just to hangout with - so why do we pressurize one relation?
For I Love You Dear Zindagi!
Title image: wallpapers.filmibeat
You can also download Reacho app on Android or iOS to get interesting stories at your fingertips.