Reacho_Header
Few days ago a bruised note on internet went viral with 'Sonam Gupta Bewafa hai' written on in.
Just when everything was going back to normal, Modi demonetized the notes.. That is when Sonam Gupta made a comeback. And guess what? She is still bewafa!
Hear it in Modi ji's words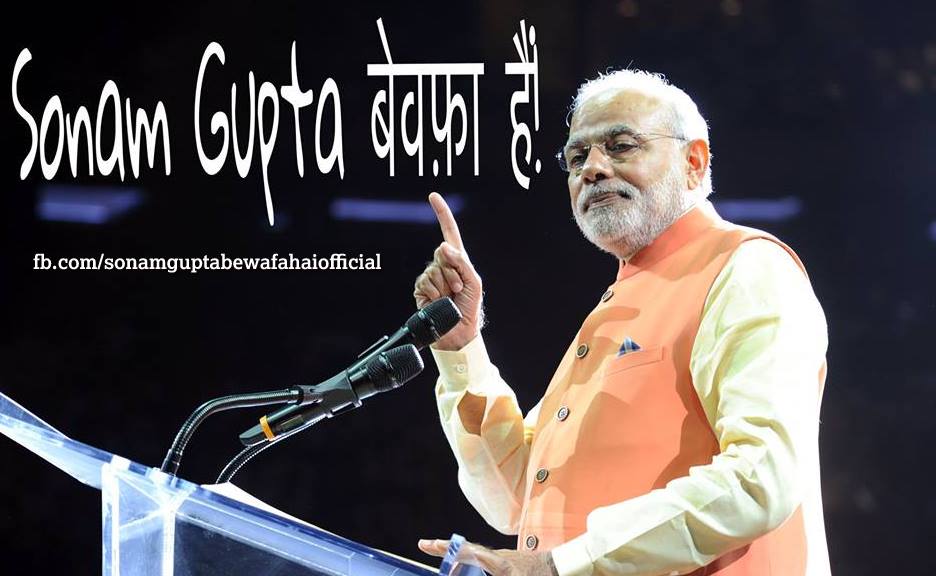 Even Obama is curious about it
Deepika warning Vin Diesel about Sonam Gupta
Want to know Why Sonam Gupta is 'Bewafa'? Watch this movie
Sonam Gupta finally replied
Here's how twitter reacted on Sonam Gupta's Bewafai
ACP Pradyuman and Daya found Sonam Gupta
From Sonam's faithful aashiq
Kejriwal exposing Modi ji, as usual
Finally, this is Sonam Gupta's explanation on the whole issue
Image source: scontent
You can also download Reacho app on Android or iOS to get interesting stories at your fingertips.