Reacho_Header
International observance day declared by the UN, October 11, 2012 was the first day of The Girl, well known and celebrated as International Day of The Girl Child. Increasing gender inequality awareness globally as well as in developing countries, this initiative for provision of fundamental rights, protection from discrimination and violence as well as a sense of security amongst each other began as a project of an NGO that operates worldwide: Plan International.
While we're yet to recognize and realize the importance of girl child and female gender in our society, Reacho has compiled these facts and statistics to give you a glimpse of the reality. Let's get started:
1. A female fetus is aborted every minute in India
Source: parents
It is estimated that in India, a female fetus is aborted every minute resulting in uneven sex ratios like 1000 men for every 618 women (in 2007), implying sex-selective abortion.
In a survey of 2000-2014, an annual average of 851,403 and a daily average of 2332.6 sex selective abortion befalls.
2. 2000 baby girls are killed every day in India
Source: asianews
On an average of 2000 baby girls are killed every day just before or after birth. A 2011 study showed that around 12 million Indian girls were aborted since 1981.
3. Every seven minute a woman dies in India due to problems in pregnancy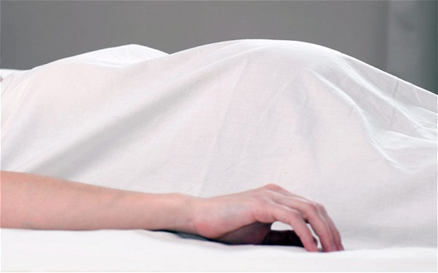 Source: rnnlive
According to a report, 78,000 women die every year and one woman dies every 7 minutes due to problems in childbirth and pregnancy or inadequate healthcare.
4. 20 million girls are denied education in India
Source: youtube
According to Census 2011, almost 20 million girls are denied education in India and according to a survey published by Save The Children, only 14 out of 100 girls in our cities reach Class XII while in rural India, 1 out of 100 girls reach class XII.
5. There are 6 number of rape victims every day on an average in Delhi
Source: indianexpress
According to 2,095 rape cases, 5,192 cases of molestation and 1,444 cases of eve-teasing reported in Delhi in 2015, there's a suggestion of 6 rape victims and 15 molestation every day on average. As compared to previous decade, the statistics of 2015 are the highest in last 15 years.
These statistics are just of one city in India, can you guess the number of rape cases that happen every day in our country?
6. 1.6 out of 100,000 minors are raped each year in India
Source: indianexpress
According to 2013 annual report, 24,923 rape cases were reported across India in 2012. Out of these, 24,470 (i.e. 98%) were committed by someone known to the victim.
Nevertheless, majority of rape cases in India are never reported.
Do you still think we are an Independent nation and are we really EQUAL?
Would you still accept inhumane-treatment of women on anyone else's behalf? Share your thoughts with us!
Title image: militarybrat
You can also download Reacho app on Android or iOS to get interesting stories at your fingertips.