Reacho_Header
It was a perfect Sunday afternoon when Kiara was 'invited' by her parents to have a talk on that one topic she dreaded - MARRIAGE.
source:pinupthemovie
Now, ever since Kiara was in school, she played cricket with her brother's buddies, had aspirations to score well in her exams and persevered to that end, and managed to be among the few girls who were studying Mechanical Engineering. She worked equally hard for her placements and today has a white-collar job that makes her happy.
But the questions that were about to follow the discussion between her and her parents had nothing to do with her journey up until now. When she said that she did not have a boyfriend, her secretly proud and smiling mother asked her dad to get the laptop and register Kiara on the matrimonial site. The range of questions extended from Kiara's cooking skills to her being okay with staying with the potential in-laws. All that Kiara could think about was, where was the time to think about all this?
But if only she would give up this easily! Kiara had a response ready for her profile and that was-
"I am not a "marriage material", not the person with a tidy room or table, my rotis resemble maps of various countries, I get cranky if I am made to do household chores after office, not such a big fan of long hair and graceful dresses, I am a human with SHORTCOMINGS."
Crystal clear opinions and partner choices, meet the new twenty-something girl who wants to step out of that fixed mould of "ideal bahu".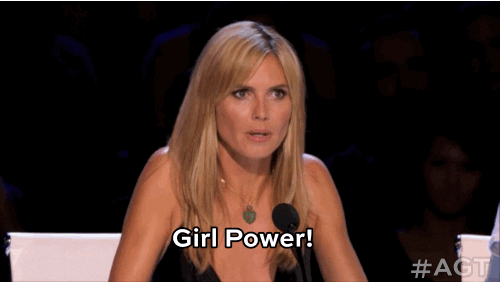 source: giphy
There recently was a viral video which actually made the point every to-be bride wants to make:
Amisha Bhardwaj, the bride in the video when asked about the viral video answered, " Why should grooms have all the fun?"
Making wedding videos in India was, until not too long ago, a stodgy and time-consuming process. Videographers mostly shot entire ceremonies.
Now however, catchy videos inspired by Bollywood song and dance are the new trend, and Indian brides are more than willing to play the leading role.
Stories of young women who dared to break rules, fight stigmas and break stereotypes, hit headlines for all the right reasons.
Karishma Walia's story went viral for a reason that might seem bizarre yet justified. You remember her as the girl who turned down a marriage proposal for her pet. She turned down a guy's proposal after he declared his general dislike for dogs and clarified his mother was not fond of the furry creatures either.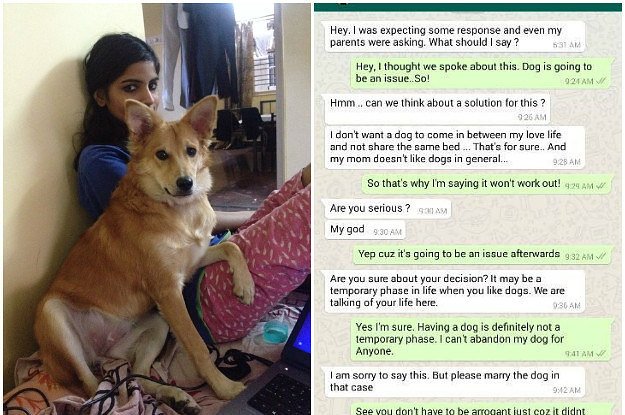 source: twitter
Twenty seven-year-old Sruthi Krishna decided to shed the extravagance of a typical "gold" studded Kerala wedding and instead wore jewellery made of cereals and grains- and looked beautiful. And to make the wedding even more meaningful, as main witness to their marriage they had Sheethal Shyam, a popular LGBTQ activist and transgender in Kerala.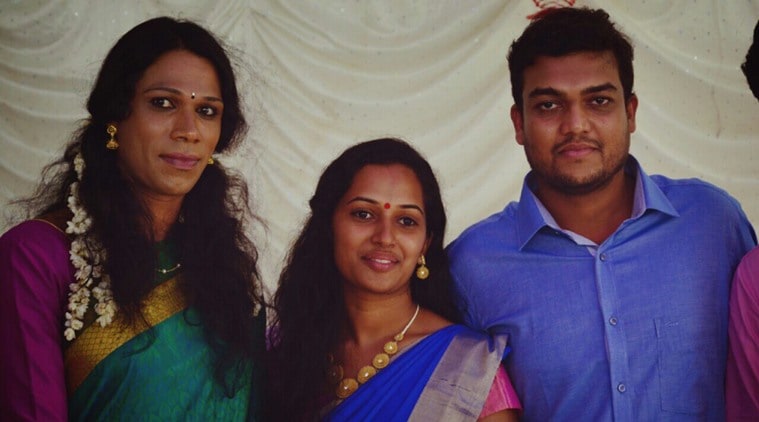 source: indianexpress
Coming to talk of equality it was not just these women who broke the chains.
You might remember Aditya Tiwari who made international headlines for being the youngest single parent adopting kids with Down's Syndrome. His wedding was attended by 10,000 unique guests, homeless, aged people and orphans whom nobody invites to a wedding.
source:stylewhack
Well folks, it is time we break stereotypes- one bride at a time!
---
Like our facebook page to stay updated. You can also download Reacho app on Android or iOS to get interesting stories at your fingertips.