Reacho_Header
A once in a lifetime heart transplant surgery was performed on a 56-year-old man at Hyderabad's Apollo Hospital. The surgery left the patient with two beating hearts.
Yes, you read it right, the patient really has two hearts.
Initially, the 56-year-old patient was scheduled to have a normal heart transplant. But the doctors soon realised that the donor's heart was too small for the patient since it was retrieved from a brain-dead teenager.
Given the circumstances, the doctors decided to perform an emergency "piggyback" operation to save the patient's life. The rare "piggyback" operation was Cardiothoracic surgeon A Gopala Krishna Gokhale's plan B.
In a 7 hour long operation at Hyderabad's Apollo Hospital, surgeons connected the healthy donor organ to the patient's old and failing heart.
The patient's new fist-sized healthy heart is placed between his right lung and his original heart, that the doctors describe to be the size of a small football.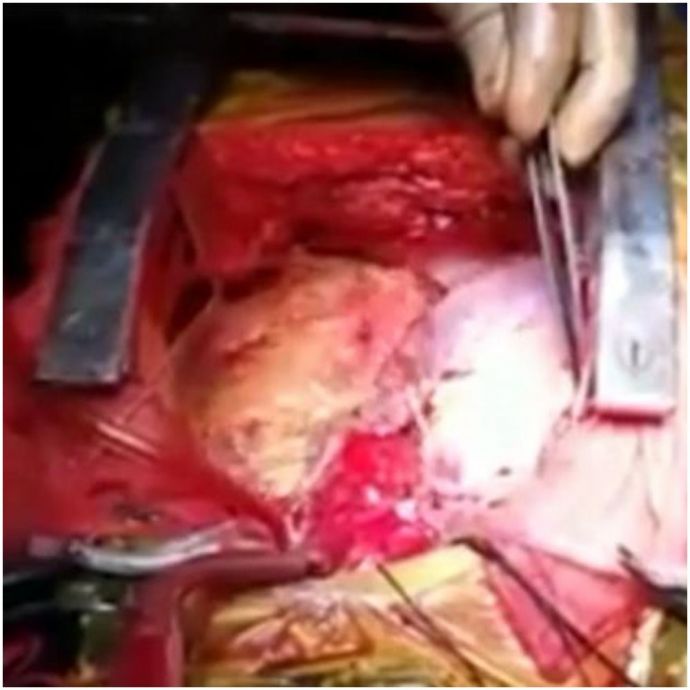 Source: independent
"Two hearts in the patient complement each other to facilitate circulation, but beat at different rates," said Dr, Gokhale while talking to The Hindu.
"It is once-in-a-lifetime procedure a doctor performs. The surgery – known as a heterotopic or piggyback heart transplant – is rare and worldwide only about 150 such procedures have ever been reported," he added.
The surgery was successful, as the patient's blood pressure returned to a normal level after the rare procedure was performed on him.
However, since the patient now has two hearts that beat at two different paces, he has two pulses and a very complex electrocardiogram pattern.
The complicated "piggyback" heart transplant procedure was first performed in the 1970s in South Africa by Christiaan Barnard.
Cover image source: emedicine
Information source: independent
---
Like our facebook page to stay updated. You can also download Reacho app on Android or iOS to get interesting stories at your fingertips.