Reacho_Header
Though, we are living in an age of emails, mobile phones and faxes etc. but it is the postal service that has remained the largest mode of communication in India. This particularly holds true for last century when people relied on snail mail to send messages, drafts, cheques and other important information. Indian postal service owes its origin to British who introduced mailing services in India.
National Postal Day is celebrated on October 10 every year. Indian postal department is serving the country for over 150 years and that's no mean achievement. Indian postal celebration is an extension of World Post Day.
We bring to you a beautiful collection of the choicest of postage stamps that have proven to be hallmarks for the history of Indian postage.
1. First postage stamp of Independent India
Source: Wiki
2. Centenary celebration of Swami Vivekananda's Chicago address, issued in 1993.
Source: RSC
3. A Stamp remembering the brave and noble Chhatrapati Shivaji Maharaj, issued in 1980.
Source: KP
4. Sachin Tendulkar's 200th Test Match, issued in 2013.
Source: PSI
5. Commemorative Stamp issued in October 2015 on Late APJ Abdul Kalam's birth anniversary.
Source: EC
6. Birth Centenary of Lokmanya Bal Gangadhar Tilak, issued in 1956.
Source: TIG
7. Flutist & Dancing Girls in Madhubani, issued in 2015
Source: IP
8. Centenary celebration of Gandhiji's Birth, issued in 1969.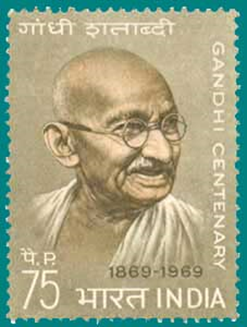 Source: IP
9. For Swachch Bharat Abhiyaan, issued in 2015.
Source: PS
10. Commemorating the War of 1965, issued in 2015.
Source: PS
Title image: indiastamp
You can also download Reacho app on Android or iOS to get interesting stories at your fingertips.