Reacho_Header
IGIMS, Patna did a major goof up when they asked their employees about their virginity in the marriage declaration form. This development left everyone fuming and the official's statement added fuel to the fire. The institute has made necessary corrections and has replaced the word with unmarried. All this and more, to give you your dose of daily news. Scroll down for more!
1. IGIMS, Patna now makes correction in their form by replacing 'Virgin' with 'Unmarried'
Source: Hindustan Times
After the controversy that revolved around the much talked about the word- Virgin, The Indira Gandhi Institute of Medical Sciences (IGIMS) of Patna made changes in their marital declaration form by replacing the word 'virgin' with 'unmarried'. Previously, new recruits to the super-specialty medical institute had to mention in the form if they were bachelors, widowers or virgins.
Click here for more details!
2. Workers in Faridabad protest by getting semi-naked
Source: Hindustan Times
A furor got raised amongst the 160 sanitation workers who went jobless after the HUDA handed over maintenance of certain sectors to the municipal corporation. This provoked them to protest by going half-naked outside the municipal corporation office on Wednesday.
3. 11 Crore Seized From Karnataka Minister DK Shivakumar, Search Is Still On!
Source: Hindustan times
On the second day of the raid, the Income Tax Department has seized Rs. 11 crore in cash so far in the ongoing searches at multiple premises which are allegedly linked to Karnataka Energy Minister DK Shivakumar. IT department has set up this investigation on Shivakumar and his associates in connection with a case of alleged tax evasion.
Click here for full story!
4. These refugees crossing US border are given shelter in Canada's Olympic Stadium
Source: Dronestagr
Local health authorities and the Quebec Red Cross have now opened Montreal's Olympic Stadium to the refugees from the US. The stated reason for this influx is the fear generated by Donald Trump's immigration crackdown.
Click here for more details!
5. Seven dead and 27 missing in Vietnam floods!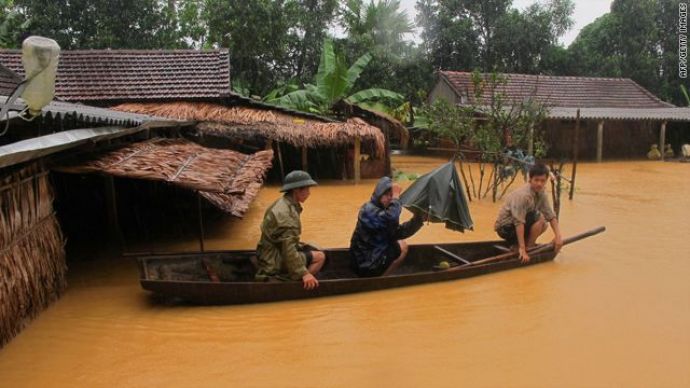 Source: CNN
Flash floods and heavy rains in Vietnam has resulted in about seven deaths and 27 people missing. While the floods have hit northern Vietnam, Yen Bai is the worst hit province.
Click here for more details!
6. Jaitley hints clubbing of 12% and 18% rates under GST
Source: Firstpost
Some good news on the GST front. Jaitley in a press conference announced the likelihood of combining the 12% and 18% rates. The move comes in the wake of rationalizing the already simplified GST.
Click here for more details!
7. The most dangerous banking malware to take down systems with its comeback
Source: gadgets now
'Spveng', known as a highly threatening banking malware is likely to hit the mobile systems. The Trojan can reportedly acquire additional rights and access by using only one system feature.
Click here for more details!
8. Sardar Singh, Devendra Jhajaria to get Khel Ratna Award?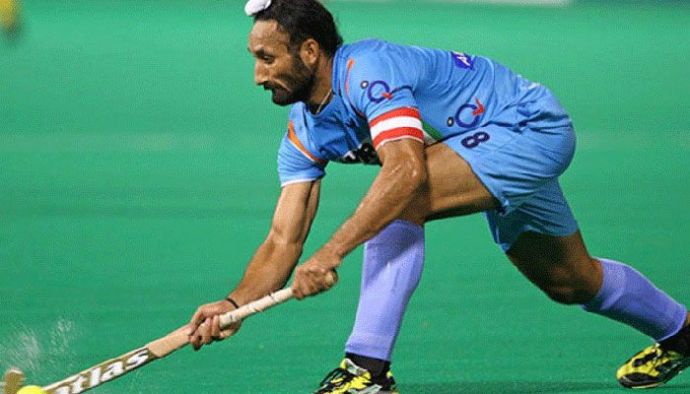 Source: Sportskeeda
Sardar Singh along with Devendra Jhajaria are recommended for the Khel Ratna Award. With this, Devendra Jhajaria becomes the first Paralympian to get such recommendation.
Click here for more details!
9. Antisocial Honey bees share a genetic profile with people suffering from Autism
Source: CDN
While honey bees form the busiest clan of insects, there are a few bees who sit around idle and rarely interact with their bee mates. A research shows that these anti-social bees share the genetic profile similar to a person suffering from Autism Spectrum Disorder.
Click here for more details!
10. Big Boss ex-contestant Mandana Karimi has withdrawn a complaint against husband!
Actor Mandana Karimi, who filed a case against her in-laws and husband Gaurav Gupta for domestic violence has now apparently withdrawn her complaint. The ex-Bigg Boss had lodged the complained in July.
Click here for more details!
---
Like our facebook page to stay updated. You can also download Reacho app on Android or iOS to get interesting stories at your fingertips.