Reacho_Header
Originally a Mexican food item and later spreading its success worldwide, Taco is that food item which got revamped everywhere it went. Stuffed with delicious flavours of vegetables, chicken, cheese and topped with salsa, pepper, tomatoes, onions and lettuce; Taco has by far been our favourite Mexican food item.
If you have a sweet tooth and get cravings for tacos then this Ice-Cream Tacos is the one to die for.
Two tier scoops topped with colourful sprinklers:
Source: pinterest
Dipped in chocolate and later frozen:
Source: kiss917
Drizzled with chocolate syrup and topped with brownie crumbles:
Source: delish
Scoop of whipped cream and choco syrup sprinkled with nuts:
Source: kiss917
Black waffle sheet stuffed with vanilla-ice cream roll: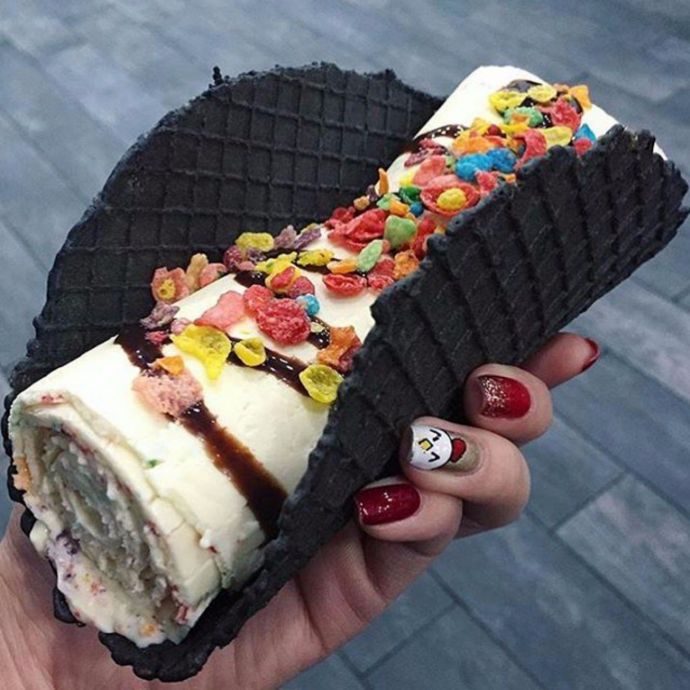 Source: popsugar
Three different scoops with whipped cream & choco-caramel sauce. All of this gets loaded onto a homemade taco shaped waffle shell:
Source: blogto
Title image: lovethisepic, rachaelraymag
---
Like our facebook page to stay updated. You can also download Reacho app on Android or iOS to get interesting stories at your fingertips.