Reacho_Header
The Institute of Contemporary History, in January 2016, released the first reprint of Adolf Hitler's 'Mein Kampf' since World War II. This annotated edition sold 85000 copies in one year and spent 35 consecutive weeks on Der Spiegel non-fictional best seller list.
The institute, located in Munich which has previously published many annotated editions, initially said that, they planned to print 4000 copies of the new edition. But shortly after announcing its release, the institute received 15000 pre-orders. The institute was 'quite surprised' after learning that public interest in the book was still so strong in Germany.
Now, the book is in its 5th edition, with plans to publish a 6th edition, which is scheduled for later this month.
Source: brunchnews
At the end of World War II, the Allies transferred the book's copyright to the German state of Bavaria, with the condition that reprints would be banned. The 70-year copyright, 'Mein Kampf', whose title means 'My Struggle', expired on Jan. 1, 2016, allowing it to be published in the country. However, the publication was controversial, with some Jewish groups endorsing the annotated edition and others opposing it.
The Institute for Contemporary History, after the ending of book's copyrights, decided to republish its annotated version to expose the lies, half-truths and vicious tirades of the Nazi regime.
Source: livejournal
The first version of Hitler's 'Mein Kampf' was about 600 pages long. The institute's new annotated version adds about 1300 pages to the original text and also drops the original artwork of the first edition.
More than 12 million copies of the original edition were published. But, eventually, after the World War, a number of these copies were burned. However, according to the institute, hundreds of thousands of the original edition can still be found in antique stores and historical bookshops.
Germany's justice system pledges that any republication or distribution of the original 'Mein Kampf' without proper annotation is illegal.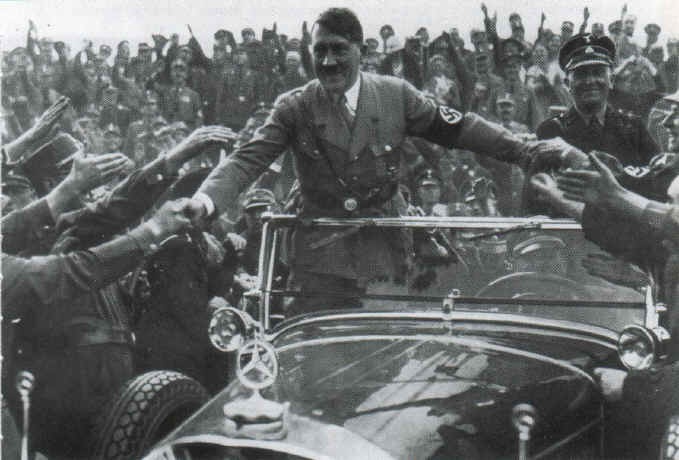 Source: eircom
Title image: Thetimesofisrael
---
Like our facebook page to stay updated. You can also download Reacho app on Android or iOS to get interesting stories at your fingertips.