Reacho_Header
Budgets for fashion designer clothes, themed parties and rituals, the matchmaking relatives and then the 'Marriage' itseld. It is a party for few, celebration for many and good food for all. However, Indian Hindu marriages are synonymous as well as incomplete without The Saath Pheras - the seven promises given by the bride and the groom in the presence of the pious fire and the chantings of the vedic mantras. According to Hindu Religion, Fire is called Agni and is considered as maintainer of life hence the couple is expected to promise each other a happy married life in the presence of The God of Fire. However, every phera has its own significance as they are not just empty promises and here are the reasons behind them before you give them:
First phera - Nourishment and food
In the first phera, the couple prays that they be blessed with nourishing food. As the groom promises to provide the family with the basic welfare the bride takes the vow to shoulder the responsibilities if the family.
Source: Wetellyouhow
Second phera - A complete union
In the second phera, the couple prays that their marriage results in a complete union on mental, emotional and spiritual levels. They pray and promise to live as a "one" rather than two halves.
Source: Quora
Third phera - The promise of wealth and prosperity
The third phera is about the promise to share happiness and pain together and have physical and spiritual loyalty towards each other. For a good living of the family they seek blessing of wealth and prosperity.
Source: presente
Fourth phera - The promise to take care of the 'extendeds'
The couple promises to strengthen the foundation of their union, their extended family. They seek blessing for standing up to family values and living a marriage with base of morals.
Source: Pinterest
Fifth phera - The promise of progeny
The couple prays that their union would result in noble and strong children. They also pledge to be responsible parents.
Sixth phera - A healthy disease free life
The strength of a happy existence is a healthy and disease free life. The couple thus prays the Lord to bless their family with good health and that the marriage results in a joyful life.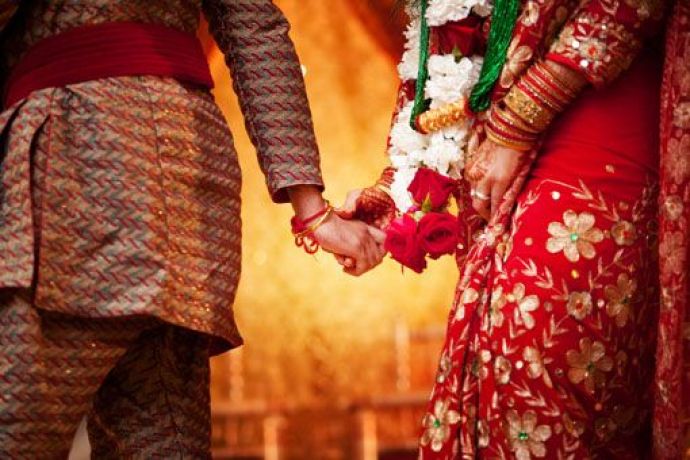 Source: Merashangharsh
Seventh phera - Sealing the union
The union is sealed with the promise of friendship and companionship. For the base of their relation is trust and companionship, the couple prays to be given the strength to stand for each other through thick and thin.
Source: Freepost4u
For every word has its own Weight!
Title image: Entouraaj
You can also download Reacho app on Android or iOS to get interesting stories at your fingertips.