Reacho_Header
Ramadan is a time when Muslims across the world observe fast and this month is more auspicious than any other for almost every Muslim in this world. Muslims not just learn to survive without food and water but also learn to control temptations and most importantly, Ramazan is a month of helping poor.
Since these are the last few days of Ramazan, Muslims across the world are busy with orisons and preparations for Eid have started to speed up.
But at times when people are busy making lavish iftars (meal to break the fast), people in some other parts of the world are still struggling for even a single bite to break their fast. Syria is one of the countries where people are fighting for their basic needs.
Before the civil war started, Syria was amongst those countries that kept their rich cultural traditions. Indeed, Syrians used to enjoy Ramadan with great joy and families used to observe prayers and fasts together with peace and happiness. Unfortunately, after six years of brutal conflict, things are not like what they used to be earlier.
For Syrian people who are witnessing a bloody war, Ramazan is just like another month for them where they continue their struggle for survival.
Ramadan earlier and now
THEN
Before the civil war begun, Syrian citizens use to hold iftars and sahur like any other country in the world. The mosques use to hold huge iftar meals followed by prayers and Islamic chanting.
Friends, relatives, neighbours and even complete strangers were welcomed with great care and offered food, non-alcoholic drinks etc.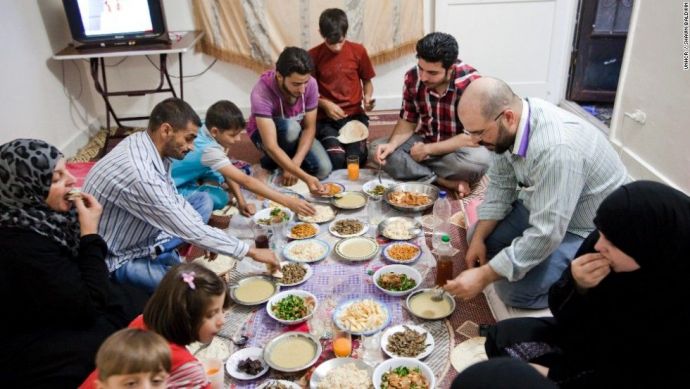 Source: edition
Now
The essence of humanity is lost. Syrians voices are buried under the loud noise of bomb blasts and firing.
Making good food for sahur or iftar is not possible for them. Sometimes they have to struggle a lot for just for a single bite of food to break their fast.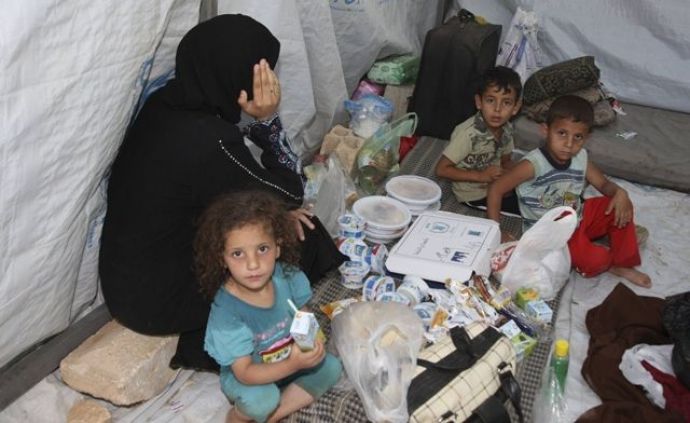 Source: alarabiya
Syrian families then and now
THEN
Families in Syria used to live normal lives before the civil war started. Through Ramadan, families used to come together to share their traditional Syrian food. Different salads (Fatoush), soup, special Ramadan bread, varied meat dishes, fruit and traditional deserts are some of the many examples.
Source: alarabiya
NOW
After the conflict started, many civilians were killed and more than half the population was forced to leave their residence. Innumerable houses and buildings were destroyed. People of Syria now are no longer hospitable as they don't know who to trust and more importantly, they don't have food to share.
Source: rt
Eid celebrations then and now
THEN
Eid is a gift from God to those who observe fasts during the entire Ramadan. Like other Muslims, Syrians also used to spend hours in shopping and making their Ramadan and Eid lavish.
Source: Ramazan
Now
And now, there is a massive price hike for basic foodstuffs. Syrian refugees sheltering in makeshift camps in Jordan, Lebanon and Turkey fight day by day for survival.
According to UN Refugee Agency (UNCHR), the refugee camp at Za'atari in Jordan has become home for around 145,000 Syrians who have fled the ongoing violence.
Source: vocfm
Life for these innocent refugees is not easy. Leaving their own homes, staying in shelter houses every day, is full of struggle for these irreproachable Syrians.
Title Image: theatlantic
---
Like our facebook page to stay updated. You can also download Reacho app on Android or iOS to get interesting stories at your fingertips.