Reacho_Header
A very rare weather event has left one of the world's most famous deserts with a solid and picturesque sprinkling of snow for just the second time in living memory.
Owing to global warming, it snowed in the Sahara desert, world's largest desert and one of the most harsh environments on the planet, for the first time in 37 years. The last time snowfall was experienced in this hot desert was on 18th February 1979, when the snow storm lasted only for half an hour.
The Sahara desert, spanning 3,600,000 sq. mi. and many North African countries, is not the first place many would associate with a snow during the festive season. Snow falling on the Saharan mountain ranges is very rare, let alone on the sandy dunes of the continent's biggest desert.
Amateur photographer Karim Bouchetata says he took the incredible pictures of snow covering the sand in the small Saharan desert town of Ain Sefra in Algeria, on December 19.
"Everyone was stunned to see snow falling in the desert, it is such a rare occurrence. It looked amazing as the snow settled on the sand and made a great set of photos," Mr Bouchetata said.
It was a good thing he was on hand to capture the images because the snow didn't hang around for long. "The snow stayed for about a day and has now melted away," he said.
Earlier this year, snow blanketed parts of Israel, Syria and middle east. Also, in November this year, northwestern parts of Saudi Arabia experienced an unexpected snowfall.
Check out these alluring pictures of the Sahara desert: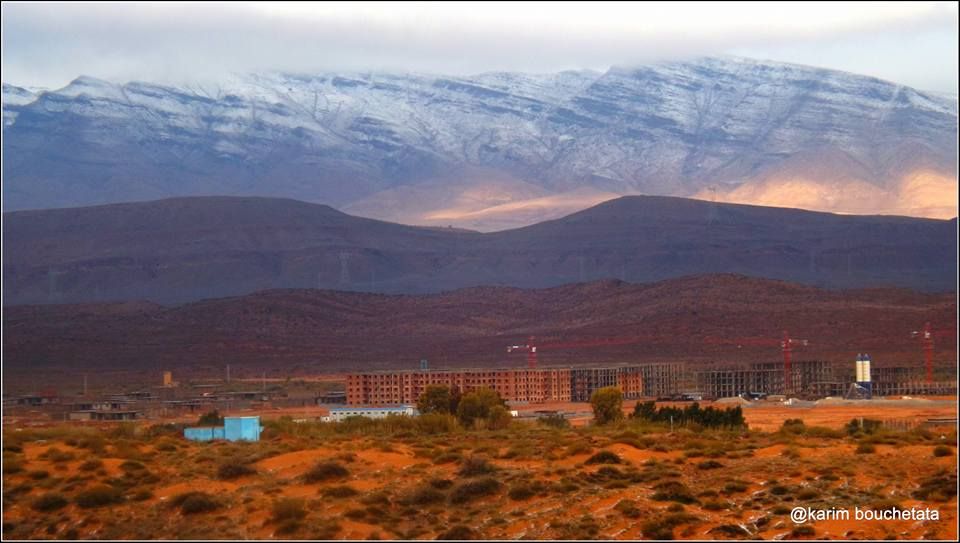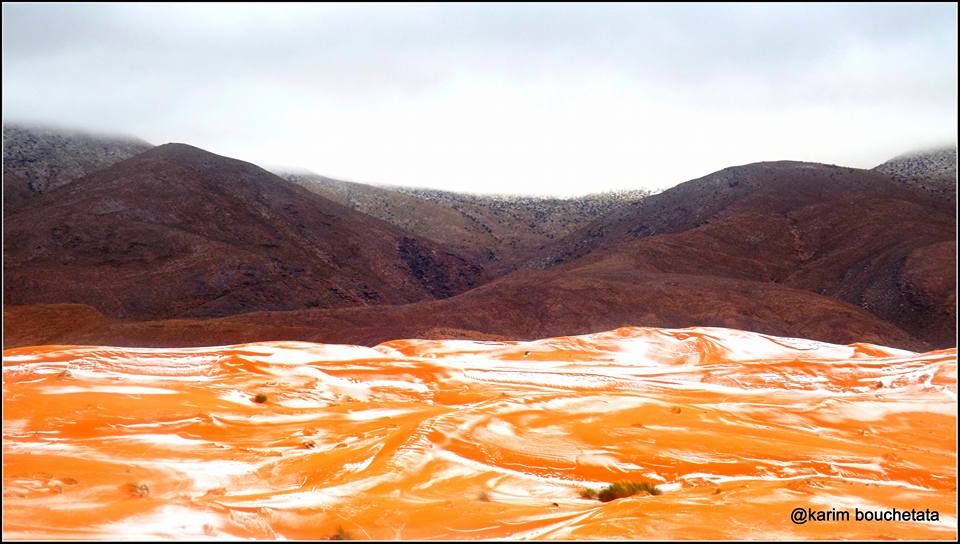 Images sourced from kbouchetata
---
You can also download Reacho app on Android or iOS to get interesting stories at your fingertips.