Reacho_Header
There is a scene in DDLJ, when Simran is to wed Kuljeet and Simran's mother walks in on her wistfully thinking about Raj (if you're a real fan, you can hear the background music play in your head). Simran's mother advises her to forget Raj while telling her something to the following effect:
"As a child, I was taught that girls and boys are equal. But as I grew older, I realized how wrong that was. My education was discontinued so that my brothers could study instead. I was married off soon and ever since, I have been sacrificing all my desires – either as a daughter, as a sister or as a wife. The purpose of a woman's birth is only to be a sacrificial lamb for men. Men never compromise for the sake of women."
How true are the first two sentences? How 'equal' are girls and boys, really? In a reasonably progressive social set-up (where the birth of a girl is not considered to be a heinous curse and the parents are happy to have a girl child), till say middle school, girls are treated more or less equally at home and in school (assuming it is a reasonably progressive school), because the expectations from them as children and as students are quite basic – study well, play well, do your homework, obey your parents and teachers. Around 12-13 years of age i.e. when puberty hits, girls start being treated less equally. The skirts become longer, the hair are forcefully tamed (TWO CHOTIS!!) and the more 'docile' or 'soft-spoken' you are, the more 'ideal' or 'good' you are. "You're a girl, start acting like one" is thrown around often by parents and teachers alike. Being rowdy or boisterous is expected behavior from boys and they're reprimanded only if they're 'too' troublesome.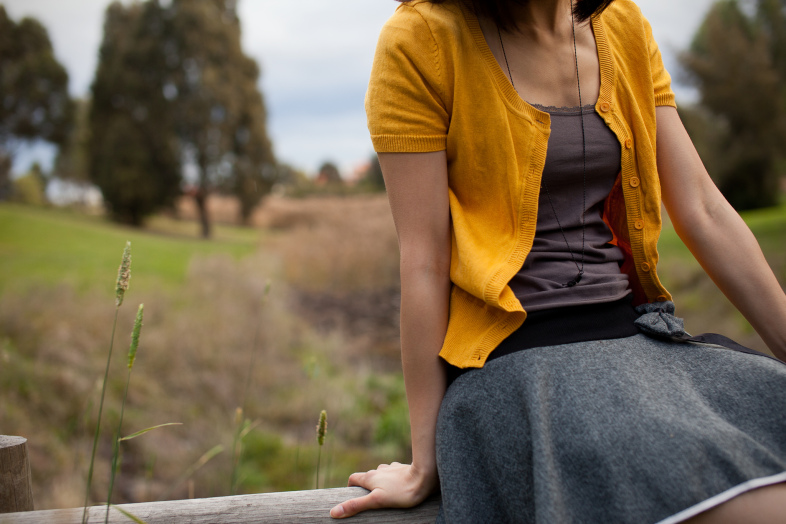 Source: thoughtcat
Once school gets over, college begins. The restrictions on the girl become even more pronounced. Where are you going? How are you going? When will you come home? What are you wearing? Who are you meeting? Who was that on the phone? There is a subtle emphasis on learning "house-hold chores", most notably cooking. Mind you, we are still in the reasonably progressive social set-up. Around the age of 22, talks of marriage begin taking place. Is there anyone special in your life? If not, shall we start looking for someone? You don't have to get married right NOW, but what's the harm in 'looking around'? You can study as much as you want. This is accompanied by subtle jokes or taunts like "ye sab nakhre yahan kar le, sasural mein nahin chalenge" followed by laughter that may fade into a sad smile ending with "Tu chali jayegi?"
Tu chali jayegi. This is where it gets REALLY unequal. All the 'unequal' build-up happening so far culminates into 'shaadi'. As a girl, you're expected to be absolutely subservient to your in-laws from the day you meet them. (Remember docile?) You can talk back to your parents, speak about your choices and preferences with them, but this doesn't apply to your in-laws. (Remember soft-spoken?) No matter how independent, qualified or progressive, you're supposed to pack your bags, leave the house you grew up in, accept and embrace your husband's family as your own and make his house your primary home. The son-in-law is not ordered around if he visits his wife's parents, rather he is treated with the respect reserved for the biggest of kings. But the girl is expected to work and perpetually impress. "Ye toh karna hi padega. Dil jeetna hai." (Remember 'act like a girl'?) The in-laws, no matter how kind and well-intentioned, slip in jokes like "ye toh hamari beti hai, hum isse le jaayenge!" or even end up making casual comments like "abhi maike jaane ki kya jarurat hai, baad me chali jana" without realizing the impact they have. All of this really needs to STOP.
If we speak so passionately about gender equality, why must the girl leave everything familiar to her and go live with complete strangers and accept their home as hers? Why is this so unquestioningly accepted and done? In films, literature, articles, the message sent out is "treat your wife with compassion and respect, she has left her home for you. She's the 'Lakshmi' of the new house" or "give her some time to adjust, be considerate." We denounce dowry, we condemn domestic violence and we speak out against other evils flowing from marriage. But literally nobody says "she should not have to leave her home for you because it is a societal norm. ASK her first, if she wants to do that; if she is comfortable leaving the confines of a space where she probably feels the most secure and confident."
Is this not a problem? Those little boys and girls who are grown up now, how equal are they? My 10-year old niece told me once that she doesn't ever want to get married because she doesn't want to leave her parents. And she's right. Why should she, if marriage demands such a big sacrifice in the name of culture and tradition? If women have to leave their homes, men must too, so that they can move into 'their' new home together. A woman should be able to step into a home which is HERS and not her husband's, where she doesn't have to live by the rules set by others according to their customs and/or convenience. If she doesn't want to, she shouldn't be forced to move to her husband's house because she's the supposed 'Lakshmi' of that house. She shouldn't be expected to embrace every single aspect of her husband's life. The house she grew up in should not become secondary. Her parents and her family should not become secondary. The weight of the implication that your daughter isn't your daughter anymore, that she's leaving her old life and home behind, that she has a new family now, should vanish. In terms of 'leaving', marriage should be no different from going off to college. The equality lesson taught to you as a child should continue to hold good as an adult, even if you're painted as a 'rude', 'disrespectful', 'extreme' or 'inconsiderate' girl.
Title image: realfword
Download Reacho on Android or iOS to get more interesting stories at your fingertips.