Reacho_Header
2017 was the year of leaks when it came to the popular fiction series 'Game of Thrones'. Several episodes were leaked accidentally or hacked into before it could be officially telecasted.
HBO, the official presenter of the show was left feeling helpless because of these unforeseen leaks. However this time round, they ensured that the same isn't repeated.
The channel decided to shoot multiple endings of the show just in case they faced a similar threat again. Even the crew and actors will be as clueless as the audience about which ending will be telecast. But turns out, that didn't help too.
According to the latest report, some unknown people have gotten hold of three pages of the Season 8 script. The three pages has major spoilers pertaining to episode three, five and six.
As described in one of the pages, there is a scene where Tyrion, Arya, Sansa, Brienne, Podrick and The Hound are racing with the White Walkers. The actors are raced in a wagon driven by The Hound which eventually crashes and a white walker, originally a Dothraki bloodrider bolts upon them.
Episode 3: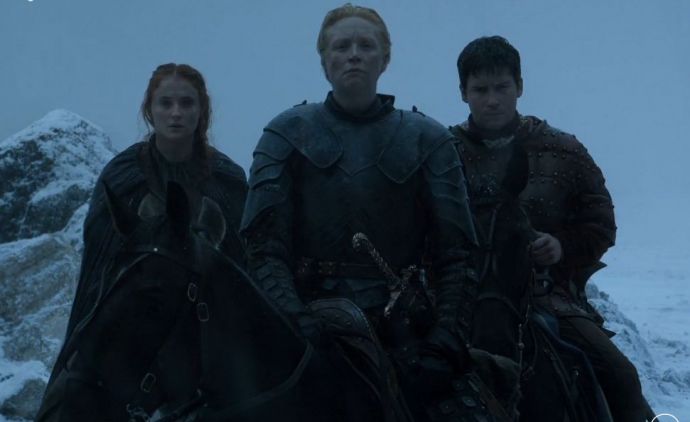 Source: keithwatanabe
The page describes a scene in which Tyrion, Arya, Sansa, Brienne, Podrick as well as The Hound are racing with the White Walkers on a wagon driven by the Hound. As the wagon crashes, a white walker who once used to be a Dothraki bloodrider, latches on.
Episode 5:
Source: express.co.uk
The first scene has Jaime and Cersei Lannister having a conflict at the Red Keep. Jaime is seen trying to talk his sister to believe Jon Snow is not an enemy. He stresses that white-walkers are the ultimate enemy but is dismissed by Cersei who is miffed about him not standing by her. In the meanwhile, Snow is locked up in a dungeon.
The second scene has Cersei agreeing to demolish King's Landing completely to throw out the white walkers. Whereas the third scene shows Brienne of Tarth and the Hound riding their way through the King's Landing in order to reach Red Keep.
Episode 6:
Source: jeromeflynn
This one is apparently the season finale. The scene described in it is a sequence between Tyrion Lannister and Bronn of Blackwater. The two are riding to the countryside while Bronn blames Jaime for "getting himself killed".
The scene later has Tyrion presenting Bronn with Frey's twins. Bronn "single-handedly took out the Golden Company generals."
While these seem to be quite crucial scenes, we're still sure that the show has much more to showcase. But one's got to wait until 2019.
Information source: indiatimes
Title image source: mrhealthyworld
---
Like our facebook page to stay updated. You can also download Reacho app on Android or iOS to get interesting stories at your fingertips.