Reacho_Header
An invincible determination can accomplish almost anything and in this lies the great distinction between great and little men - Thomas Fuller
Gabi Shull, from Missouri perfectly justifies the above quote. This nine year old ballet dancer was diagnosed with osteosarcoma in her knee, leaving her parents devastated.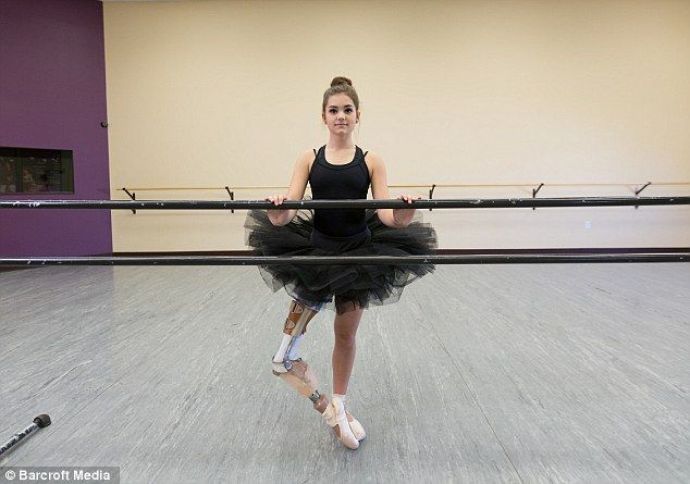 Source: dailymail
She was 11, when once she fell on, and scraped her knee while ice skating which led to her family and her finding out about the disease. Soon she went through a surgery, which involved amputating her leg above the knee.
Prior to this, she had been dancing for three years.
Source: pinterest
But this 14-year old is a daredevil, she again stood up on her feet with the help of a unique kind of surgery called Rotationplasty.
It is a type of autograft surgery where a portion of the limb is removed and the remaining portion below this removed portion is then rotated and reattached.
It was removed and instead, the lower leg and feet were twisted 180 degrees backward and reattached to her upper thigh.
Source: dailymail
After this surgery, it took Gabi a year to learn how to walk and another year to learn dancing properly.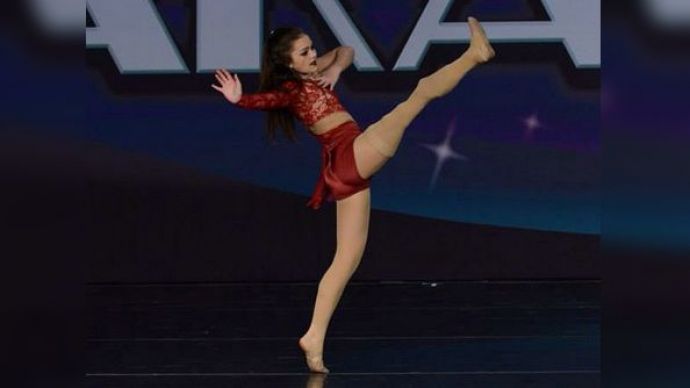 Source: au.news.yahoo
But other than her bravery and her dancing skills, there is more to add to her.
She runs a social media campaign- 'The Truth 365', through which she motivates and lends a helping hand to children suffering from cancer.
But her love for dance doesn't stop here, she has an even bigger dream to follow.
She would like to specialize in pediatrics or work as a nurse or scientist. She hopes to one day help find a cure for cancer.
She truly is an inspiration to all of us. She sure has a long way to go!
Title image: youtube
---
Like our facebook page to stay updated. You can also download Reacho app on Android or iOS to get interesting stories at your fingertips.