Reacho_Header
The Supreme Court of Pakistan today disqualified PM Nawaz Sharif for failing to disclose all his dealings and garnering immense wealth abroad for him and his family. Sharif, following the verdict, stepped down and again, a Pakistani civilian leader failed to complete his term at the helm. This was the third time that Sharif failed to complete his tenure and now he has been banned for life from holding that post. The verdict was celebrated in Pakistan and drew appreciation for the court's verdict. For more, read on:
1. Pakistan PM Nawaz Sharif disqualified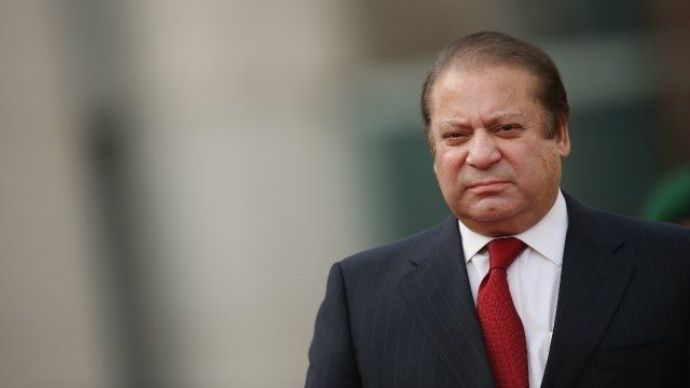 Source: Dnaindia
The Supreme Court of Pakistan today announced its verdict in the Panama Papers case, in which it disqualified PM Nawaz Sharif for his and his family's dealings in garnering wealth abroad. The court disqualified Prime Minister Nawaz Sharif for "having failed to disclose his un-withdrawn receivables constituting assets from Capital FZE Jebel Ali, UAE."
Click here for details.
2. SC rejects abortion plea for 10-year old rape survivor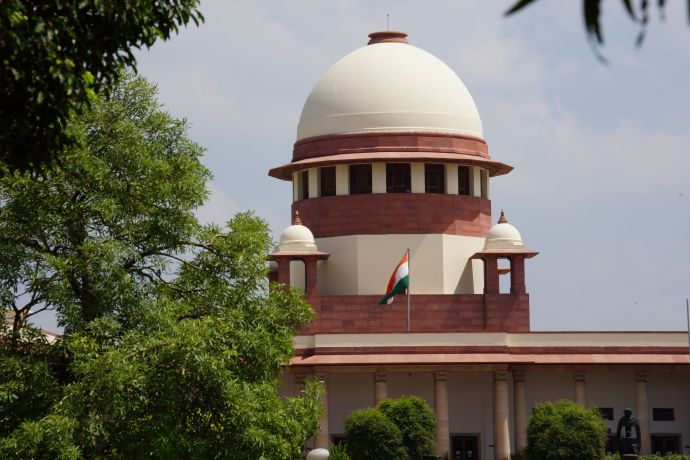 Source: Soundnlight
The Supreme Court bench comprising Chief Justice J S Khehar and Justice DY Chandrachud, after take note of medical report stating that abortion would be neither be good for the 10-year old rape survivor nor the foetus, decided to reject plea seeking abortiona and adviced Centre to set up medical boards to take such decisions promptly in future.
Click here for details.
3. Chinese President urges BRICS leaders to focus on financial cooperation, cultural exchanges
Source: Financialexpress
The BRICS meet, coming on the backdrop of a lengthy border standoff between India and China, was watched by all major nations around the globe. Chinese President Xi Jinping, at the meet, that the countries were faced with a "complex international political and economic security situation" and should communicate more on financial cooperation, cultural exchanges and security issues.
Click here for details.
4. "A terrorist is a terrorist, whichever outfit he belongs to," says Kashmir DGP
Source: Firstpost
"A terrorist is a terrorist, whichever outfit he belongs to. Somebody who has picked up a gun is a terrorist for us," said Jammu and Kashmir DGP SP Vaid while responding to a question over the naming of former Hizbul Mujahideen commander Zakir Musa as the chief of Jammu and Kashmir unit of Al-Qaeda.
Click here for details.
5. Karnataka CM writes to Centre on use of Hindi language on Bengaluru metro
Source: Timesofindia
The Centre has insisted on use of three languages - regional, Hindi and English - on metro sign boards which has not gone down well with the local public. Now, Karnataka Chief Minister Siddaramaiah has written a letter to the Centre saying that the three language policy was not reasonable and "cultural aspirations and sentiments of the people of Karnataka need to be respected."
Click here for details.
6. Russia, in response to sanctions, asks US to cut diplomates in Russia
Source: Businessinsider
The US senate passed a bipartisan bill slapping new sanctions on Russia which did not go down well the latter, to say the least. Russia's Foreign Ministry said, "we propose to the US side to bring the number of diplomatic and technical staff" working in Russia "in exact accordance" corresponding to the number of Russian diplomats and support staff in the United States by September 1.
Click here for details.
7. Republican Senator John McCain spectacularly sinks US President Donald Trump's healthcare plan
Source: Theindependent
John McCain, a Republican Senator and recently in news for being diagnosed for a devastating type of brain cancer, spectacularly sunk US President Donald Trump's healthcare plan by voting against it. The final vote was 49-51, with only three Republicans voting against, enough for preventing the bill to go forward.
Click here for details.
8. Japanese Defence Minister quits as PM Abe faces increasing opposition
Source: Scmp
Tomomi Inada, Japan Defence Minister known for her tough stands, quit today from her post over a scandal involving the handling of military documents. "I apologise from the bottom of my heart to the people for this situation in which a minister resigns," Japan PM Shinzo Abe, who has seen his popularity take a hit in recent months, told reporters after the resignation.
Click here for details.
9. Amazon head Jeff Bezos enjoys a brief stay at the top as the richest man
Source: Geekwire
Amazon head Jeff Bezos and owner of Washington Post Jeff Bezos briefly surpassed Microsoft founder Bill Gates as the richest man with a total worth of $90.5bn against $90bn of Gates ahead of Amazon's quarterly reports. Bezos' rise was soon followed by a surge in Amazon's share pricing, which dipped accordingly when the company failed to meet expectations with Gates regaining his position.
Click here for details.
10. Dinosaur remains found in Australia at a rediscovered old site
Source: Thehansindia
"Basically, the bones we dug up in 2014, and 2015, belong to the exact same animal that was discovered in the 1930s. So together, those ribs and those vertebrae, not many bones, but enough to do something with them, that is the only specimen of Austrosaurus that has been found," said Stephen Poropat from the Swinburne University of Technology about discovery at a site first found in 1930 but later thought to have been lost.
Click here for details.
---
Like our facebook page to stay updated. You can also download Reacho app on Android or iOS to get interesting stories at your fingertips.